Although I have never actually screamed for ice cream, I have drooled! But my favorite part has always been the ice cream sauce! Chocolate fudge sauce, white chocolate ganache, and a bright refreshing strawberry drizzle.
These sauces can go on almost any dessert! I love to drizzle all three over top of a giant slice of ice cream cake. YUM!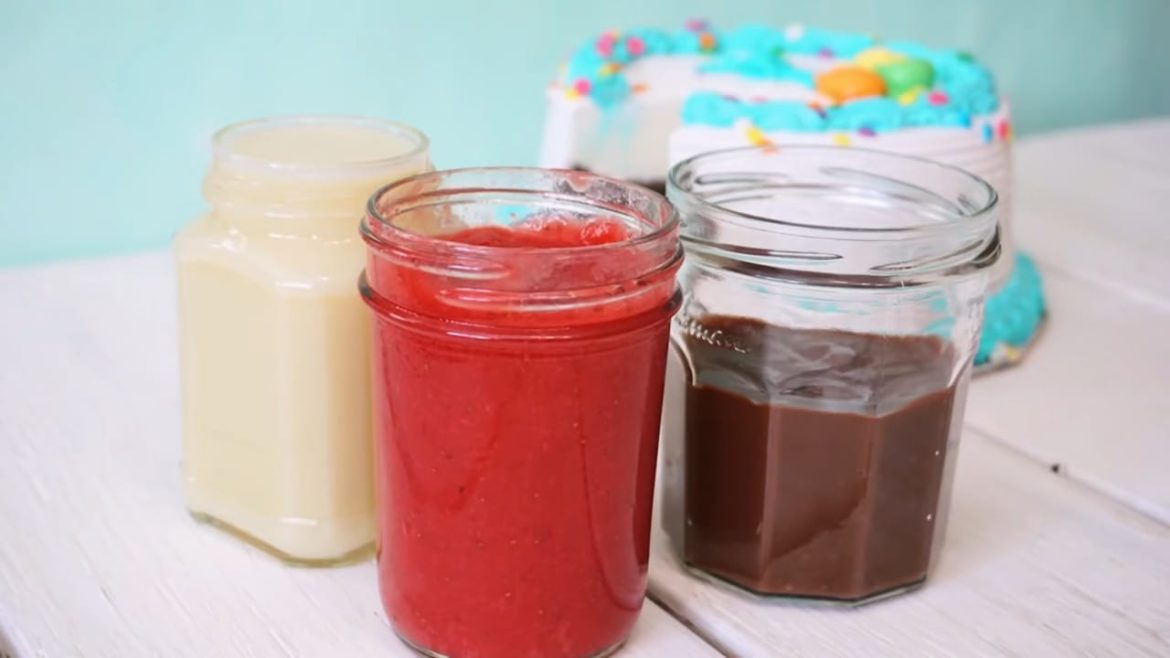 Ingredients
Strawberry Sauce:
1 Pint Strawberries (Frozen will work)
1/3 Cup Granulated Sugar
1 Teaspoon Lemon Juice
2 Tablespoons Water
2 Teaspoons Cornstarch Dissolved in 2 Tablespoons Cold Water
Chocolate Fudge Sauce:
¾ Cup Granulated Sugar
4 ½ Teaspoons Flour
½ Cup Unsweetened Cocoa Powder
1 ¼ Cup Milk
2 Tablespoons Butter
½ Teaspoon Vanilla Extract
White Chocolate Sauce:
¾ Cup Heavy Cream
1 Cup High-Quality White Chocolate Chips
Instructions
Strawberry Sauce:
In a medium saucepan over medium-high heat, add fresh strawberries, sugar, lemon juice, and water. Stir, bring to a simmer, cover and cook for about 15 minutes or until strawberries are soft and broken down.
Combine cornstarch and cold water together to create a slurry. Add do the strawberries and mix well.
Puree with an immersion blender or food processor.
Chocolate Fudge Sauce:
In a bowl, whisk together sugar, cocoa powder, and flour very well to ensure no clumps. Set aside.
In a medium saucepan over medium-high heat, warm milk, vanilla, and butter together until butter melts. Once butter is melted add the dry ingredients and whisk vigorously. Bring to a gentler simmer and continue to cook and whisk for about 5 minutes until the sauce thickens.
White Chocolate Sauce:
In a small saucepan, bring heavy cream to a gentle boil. Pour cream over white chocolate chips allow you to sit for 2 minutes. Whisk together vigorously until it becomes smooth and creamy.
Did You Make This Recipe?
Recipe video
---
Enjoy