Pavlova with lemon is on the menu in Book recipe, and we are going to teach you how to make this delicious recipe from scratch!
Follow along with the ???? recipes below????????????????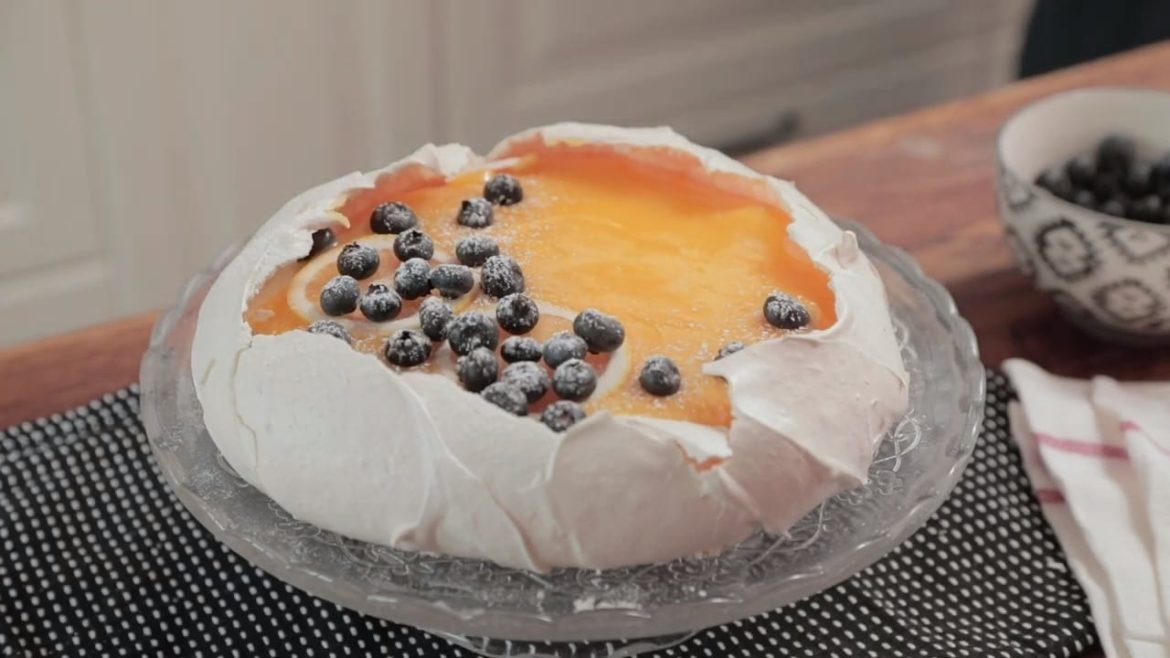 Ingredients
Pavlova
4 medium eggs white
220g ( 1cup ) of caster sugar
2tsp / 10ml fresh lemon juice
2tsp / 10g corn flour
Lemon curd
zest of two lemons
1 1/4 cups |. 250g sugar
1/2 cup / 120g unsalted butter
4 large eggs
1/2 cup / 120ml fresh lemon juice
pinch of salt
Instructions
STEPS
Preheat the oven at 300°F ( 150°C )
Clean and degrees well a mixing bowl.
Add the egg whites and beat them up until soft peaks.
Add gently the caster sugar, little by little until it's incorporate and dissolve.
Add lemon juice and corn flour.
After the meringue is ready, spread it on parchment paper.
Put it into the oven and turn down the temperature to 250°F ( 120°C ) and bake it for 45 - to 60 minutes until is softly changed in color.
Let the pavlova to cool down in the oven
Lemon curd.
Mix the sugar and lemon zest into a food processor to cut the zest into tinny pieces.
Mix. the sugar with zest and butter in a mixing bowl.
Add the lemon juice and pinch of salt
Add. the eggs one by one.
Combine well
Transfer all into a saucepan and cook it at low heat.
Mix continuously until is thickening.
let it cool down.
Notes
Add the lemon curd to the meringue, you can spread some fresh whipped cream or some blueberries.

Did You Make This Recipe?
---
Bon Appétit