Stir fry vegetables are on the menu in Book recipe, and we are going to teach you how to make this delicious recipe from scratch!
Amazing dish out of broccoli, bell pepper, carrot, and mushrooms is cooked in a pan in an aromatic sauce of simple spices just in 25 minutes. You can serve such a dish as a main course or side dish, hot or cold.
Follow along with the ???? recipes below????????????????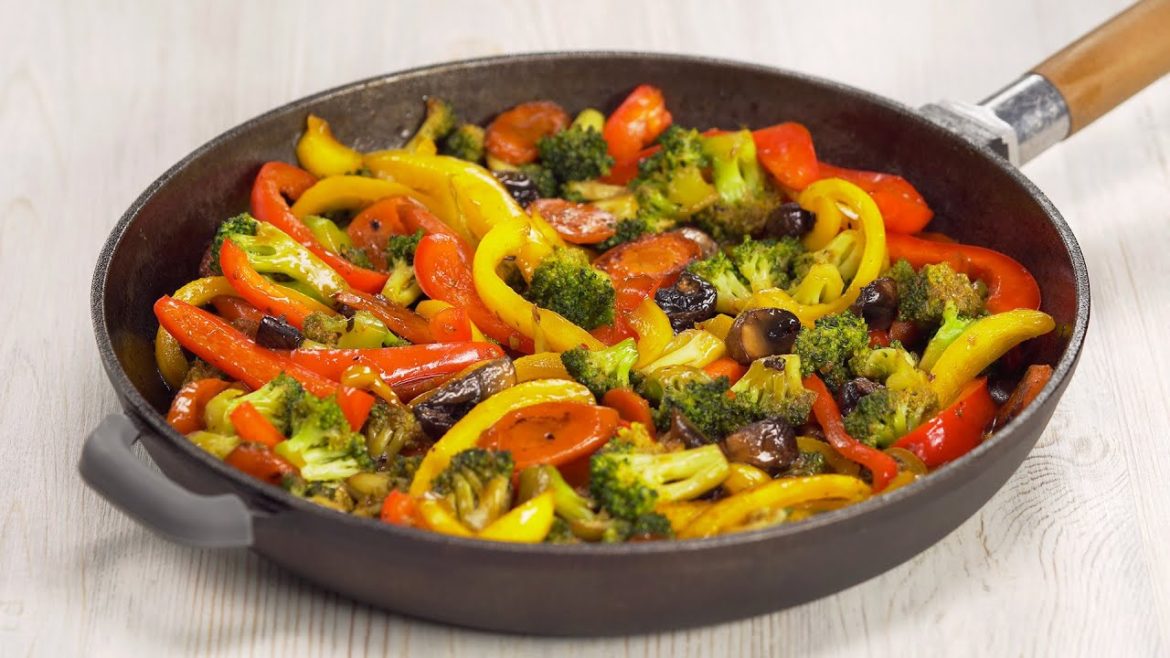 Ingredients
broccoli – 18 oz /500 g
carrot – 700oz /200 g
bell pepper of different color – 10½ oz /300 g
mushrooms – 3 oz /100 g
vegetable oil – 2 tbsp
soy sauce – 2 fl oz /70 ml
sugar – 2 tbsp
fresh ginger – 1 tbsp /5 g
corn starch – 2 tsp
garlic – 2 cloves
red chili flakes - ⅓ tsp
You will need:
Instructions
In a bowl combine all the ingredients for a sauce: the corn starch, sugar, minced ginger and garlic, red chili flakes and soy sauce.
Divide the broccoli into florets, if florets are big cut into smaller pieces. Cut the carrot across into thin, bell pepper into large strips, mushrooms into slices, mince the ginger and garlic.
Heat a pan over high heat with 2 tbsp of vegetable oil, add the carrot and fry stirring constantly for 2 minutes over medium heat.
Add the broccoli into the pan and fry for 5 minutes stirring occasionally.
Add the mushrooms and fry stirring neatly for a minute over medium heat.
Add the bell pepper into the pan and fry stirring for another 3 minutes over medium heat.
Add the prepared sauce, reduce the heat to low and simmer for a minute stirring.
Did You Make This Recipe?
---
Enjoy