Creme brulee tart is on the menu in Book recipe, and we are going to teach you how to make this delicious recipe from scratch!
Follow along with the ???? recipes below????????????????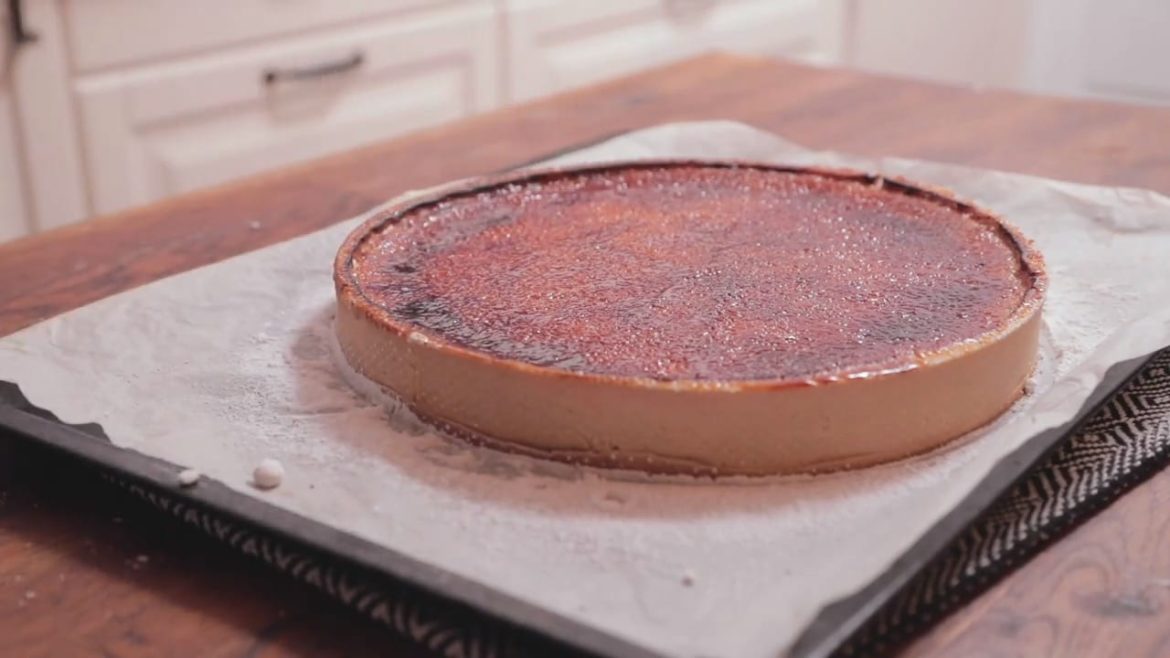 Ingredients
Tart shell - around 12-inch diameter
1cup / 120g confectioners sugar
3/4 cup + 2 tbsp / 200g unsalted butter
1 large egg
2 1/3 cups / 290g all purpose flour
1/2 cup / 75g cornstarch
Flan
4 cups /1 liter of full-fat milk
8 egg yolks
1 cup / 200g sugar
pinch of salt
Instructions
Preheat the oven to 350°F ( 175°C ).
In a bowl combine the butter and the confectioner's sugar. Add the large egg, and keep mixing.
Add the flour over the butter and create the dough. The texture will be like cookie dough.
Spread the dough over a baking pan with parchment paper on it and put it into the refrigerator for 30 minutes. 4.Roll the dough out to a thickness of 1/8 inch or 3 mm and form the tart.
Return the tart to the refrigerator for another 20 - 30 minutes until is firm.
Using some ceramic baking beans or dried beans, rice, etc … bake it for 7 minutes.
Remove it from the oven, remove the beans, and lightly brush some egg wash over it to seal it up. This will create a barrier between the tart shell and wet feeling.
Cook it another 7 - 8 minutes. After it's done, let it cool down at room temperature. meanwhile… we make the flan
FLAN
bring to a light simmer the milk. ( around 150°F or 65°C ) 2.Add the vanilla seeds. 3.In a bowl, add the egg yolks and sugar and mix it together well.
Add little by little the hot milk to the egg mixture and temper it.
Bring back to a light simmer whisking continuously until it reaches the temperature of 176°F ( 80°C ). If you don't have a thermometer you can use the back of a spoon or spatula by crossing the finger over. The back of the spoon needs to remain clean.
Cool down the mixt, we don t wanna overcook or starts to scramble.
Pour the creme over the tart shell and bake it at 284°F or 140°C for 25 - 30 minutes, or until the cream starts to set and the center has a slightly wobbly
Dust some icing sugar and after that burnt it with a gas torch. I like to do these steps 4 times for an extra crunchy
Did You Make This Recipe?
---
Enjoy