Honey bundt cake is on the menu in Book recipe, and we are going to teach you how to make this delicious recipe from scratch!
We are in December and Christmas is right around the corner. I just made this recipe of Portuguese honey bundt cake. This is a dense cake with a spicy flavor. It reminds you of gingerbread.
Follow along with the ???? recipes below????????????????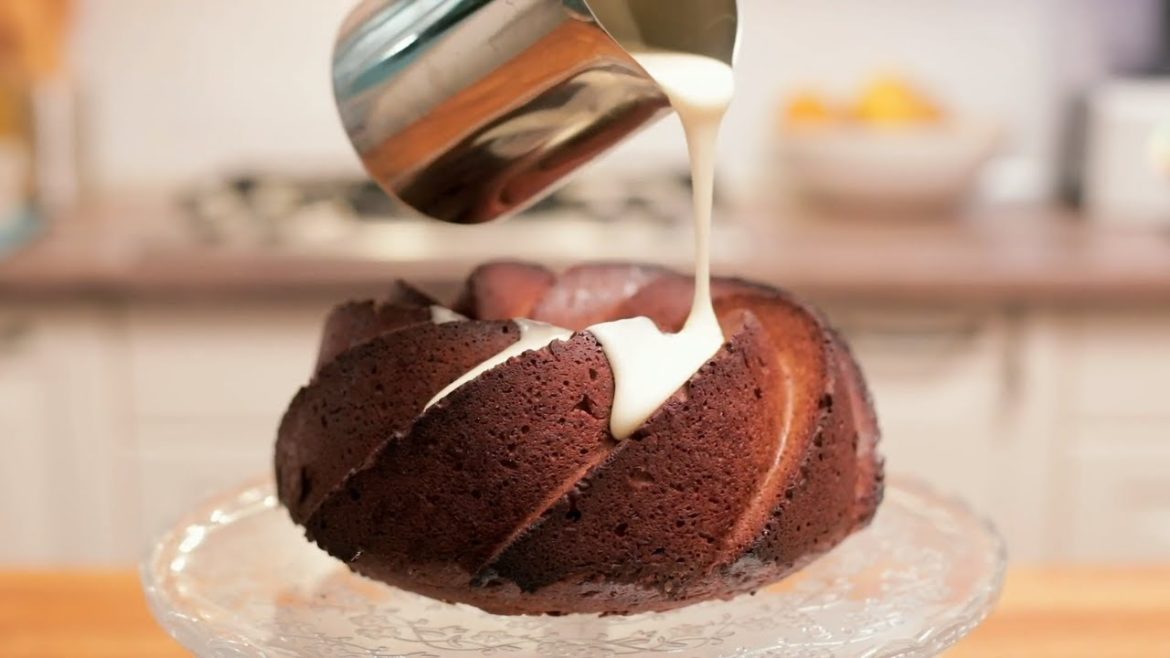 Ingredients
4 1/2 cups / 550g of plain flour
2 tsp / 10g of baking soda
4 tsp / 20g of cinnamon powder
1 1/2 tsp ( 7g ) ground aniseed
1/2 tsp ( 3g ) ground cloves
3/4 cup + 2 tbsp ( 200g ) unsalted butter
1 cup ( 250g ) sugar
1/2 cup / 125ml honey
3/4 cup / 176ml molasses
1/2 cup / 125ml sherry
1 cup ( 200g ) chopped walnuts
Cremecheese frosting
1/2 cup (115g ) cream cheese
1/4 cup ( 55g ) unsalted butter
1 cups ( 120g ) confectioners sugar
1/4 cup ( 60ml ) milk
Instructions
Preheat the oven to 350°F ( 180°C )
Stift the flour, cinnamon, aniseed, cloves, baking soda, and set aside.
In a large bowl, mix the butter with the sugar until the sugar is dissolved. Add the honey, molasses, and mix well.
Add one cup of flour into the wet ingredients and incorporate well, add 2 eggs, and keep mixing. Add to the wet ingredients one more cup of flour and incorporate. Bring into the mix 1/2 cup of sherry and mix it well. Add the rest of the flour.
At the end, add 1 cup of chopped walnuts.
After everything is combined you will have a sticky dough. Now you can transfer the dough into the bundt cake form. If you use metal form don't forget to grease it before.
Bake it for 40 - 50 minutes at 350°F or 180°C. You can test it with a toothpick.
Let's make the cream cheese frosting. In a mixing bowl, add cream cheese, butter, and sugar and mix it well. Add the milk, little by little until you will find the consistency that you like.
After you remove the cake from the oven, let it sit 10 - 15 minutes until you demold it.
Did You Make This Recipe?
---
Enjoy