This is how I made the raspberries Cheesecake ice cream recipe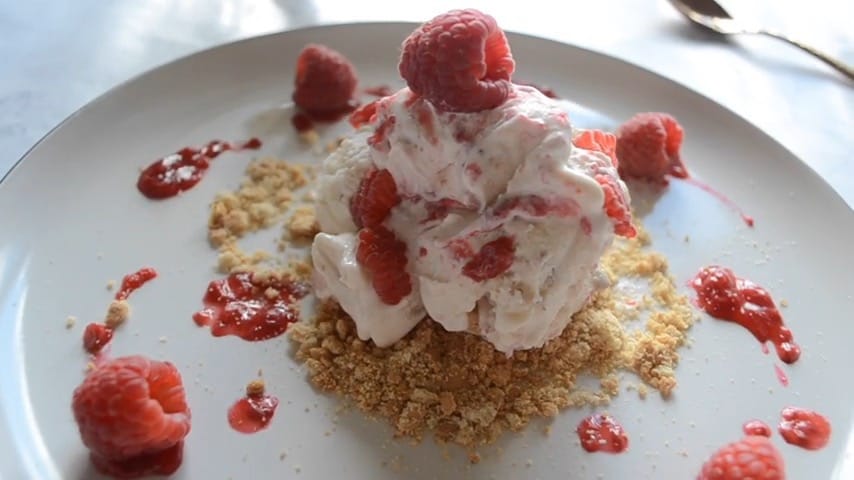 Ingredients
1 cup heavy cream, whisked to stiff peak
8 oz or 1 cup cream cheese, softened at room temperature
14 oz of sweetened condensed milk
1/2 tsp lemon zest
For the raspberries sauce:
1 cup of fresh raspberries
1 tbsp vanilla
2 tbsp water
1/2 tsp of cornstarch plus 1 tbsp water
Instructions
whisk the heavy cream until it forms stiff peaks, set aside.
in another bowl, cream together the cream cheese, condensed milk and vanilla creamy and no lumps appear.
mix the cream cheese mixture in the whipped cream and freeze for 1\2 to one hour.
after 1-hour mix crushed biscuit or cookies with the ice cream and the raspberry
In a saucepan, add the raspberries vanilla sugar, lemon, and water and cook over high heat for about 5 minutes or until the raspberries have burst and the mixture is really runny.
whisk together the cornstarch and one tablespoon of water, add it to the raspberries
Cook for about 1 more minute. Remove from the heat and cool completely.
Did You Make This Recipe?
Recipe video
---
Enjoy