Snickerdoodle Cookies are on the menu in Chef Anna Olson's amazing kitchen, and she is going to teach you how to make this delicious recipe from scratch!
Follow along with the recipes below!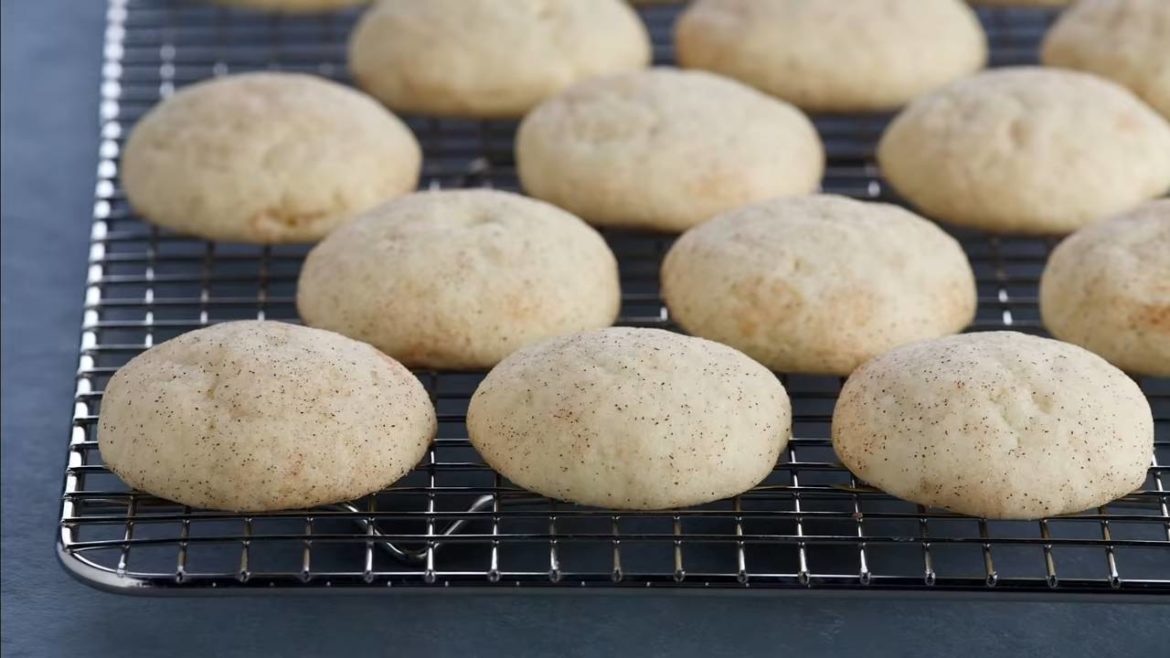 Ingredients
½ cup + 2 Tbsp (150 g) unsalted butter, at room temperature
6 Tbsp (75 g) granulated sugar (caster sugar)
1 large egg, at room temperature
½ tsp (2 mL) vanilla extract
1 ¾ cups (225 g) cake & pastry flour
½ tsp (2 mL) salt
½ tsp (2 mL) baking soda
½ tsp (2 mL) cream of tartar
cinnamon sugar (1/2 cup/100 g sugar + 1 tsp/5 mL cinnamon), for rolling
Instructions
Preheat the oven to 350 F (180 C) and line a baking tray with parchment paper
By hand, with electric beaters or a stand mixer fitted with the paddle attachment, cream the butter and sugar until fluffy. Add the egg and beat well, then add the vanilla.
Sift the flour, salt, baking soda and cream of tartar into the bowl and mix until the dough comes together (it will be soft). Use two spoons or a small ice cream scoop to portion out cookies. Roll them into a ball between your palms and roll into the cinnamon sugar to coat. Place the cookies onto the prepared baking tray, leaving 2-inches (5 cm) between the cookies. Once on the tray, gently press the cookies flat with the palm of your hand. Bake for 12-14 minutes, until the cookies brown just slightly at the edges. Remove them from the baking tray to cool on a rack.
Notes
The cookies will keep in an airtight container for up to 3 days.

Did You Make This Recipe?
Recipe Video
---
Bon Appétit