Maple Waffles are on the menu in Chef Anna Olson's amazing kitchen, and she is going to teach you how to make this delicious recipe from scratch!
Follow along with the ???? recipes below????????????????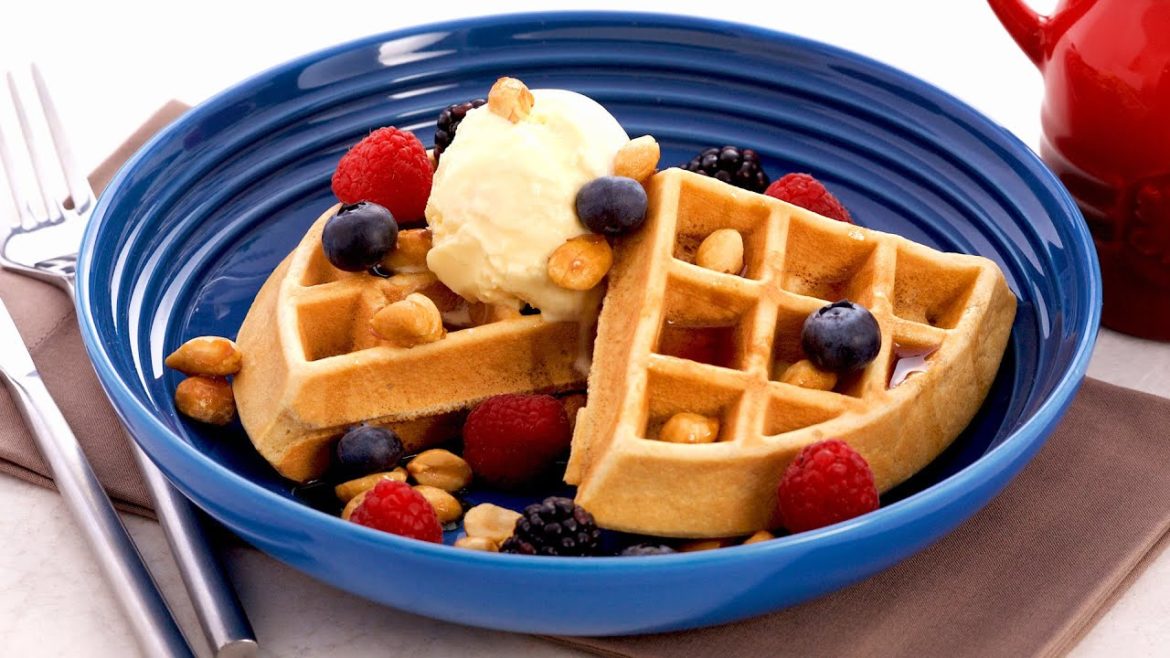 Ingredients
Sweet & Salty Peanuts
130 g (1 cup) roasted, salted peanuts
30 mL (2 Tbsp) maple syrup
Waffles & Assembly
335 g (2 ¼ cups) all-purpose flour
8 g (2 ½ tsp) baking powder
pinch ground cinnamon
375 mL (1 ½ cup) 2% milk
125 mL (1/2 cup) maple syrup
60 mL (1/4 cup) vegetable oil
2 large eggs, separated
ice cream, for serving
maple syrup, for serving
fresh fruit, for serving (optional)
Instructions
For the peanuts, preheat the oven to 180 °C (350 °F) and line a baking tray with parchment paper. Stir the peanuts with the maple syrup to coat and then spread them in a single layer on the prepared tray. Bake for about 15 minutes, until browned and bubbling. Once cooled, the maple syrup will set with a sweet, crispy coating.
For the waffles, sift the flour, baking powder, salt and cinnamon in a large mixing bowl. In a separate bowl, whisk the milk, maple syrup, oil and egg yolks together and stir this into the flour base (a few lumps are OK). In a separate bowl, whip the egg whites with electric beaters on high speed until they hold a soft peak when the beaters are lifted. Fold the whites into the batter in 2 additions.
Heat a waffle iron and cook the waffles according to manufacturer's instructions. Large waffles will take about 3 minutes to cook. Serve the waffles warm, with a scoop of ice cream, a drizzle of maple syrup and a sprinkling of the sweet & salty peanuts. Add a little fresh fruit, if desired.
Did You Make This Recipe?
---
Enjoy