This dessert (Strawberry & Yogurt Cream Dessert) is so so simple to make yet delicious and light to taste. Perfect for summer and uses only a handful of ingredients.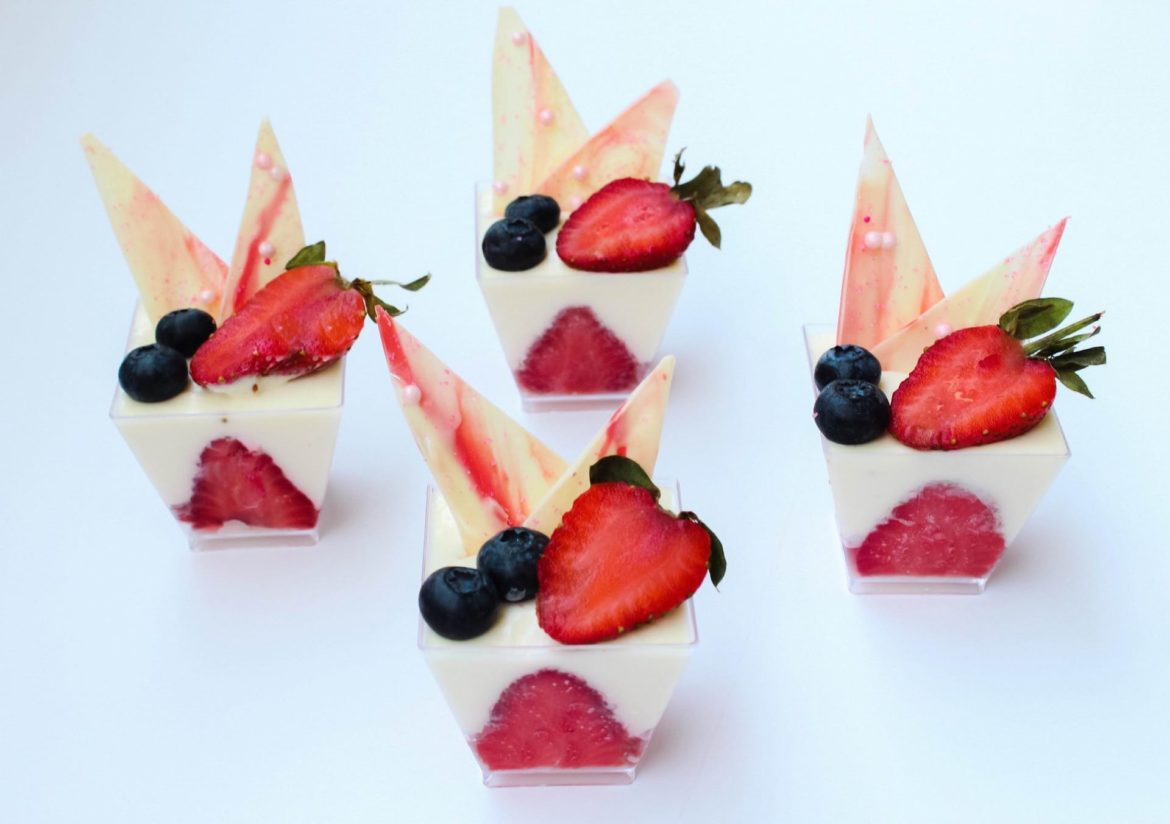 Ingredients
10-12 Fresh Strawberries
100 grams (1/2 cup) Hung Curd/Greek Yogurt
80 grams (1/3 cup) Condensed Milk
120 ml (1/2 cup) Heavy Whipping Cream
2 tsp Lemon Juice
Garnish (Optional)
White Compound Chocolate
Pink Compound Chocolate
Pink Sanding Sugar
Pink Sugar Pearls
Strawberry
Blueberry
Instructions
The preparation steps are described in the video

Did You Make This Recipe?