Oven BBQ Chicken Wings are on the menu in Book recipe, and we are going to teach you how to make this delicious recipe from scratch!
Oven BBQ Chicken Wings – this is by far one of the best ways of preparing chicken wings. The spicy-sweet sticky sauce is simply amazing and hard to resist.
Follow along with the ???? recipes below????????????????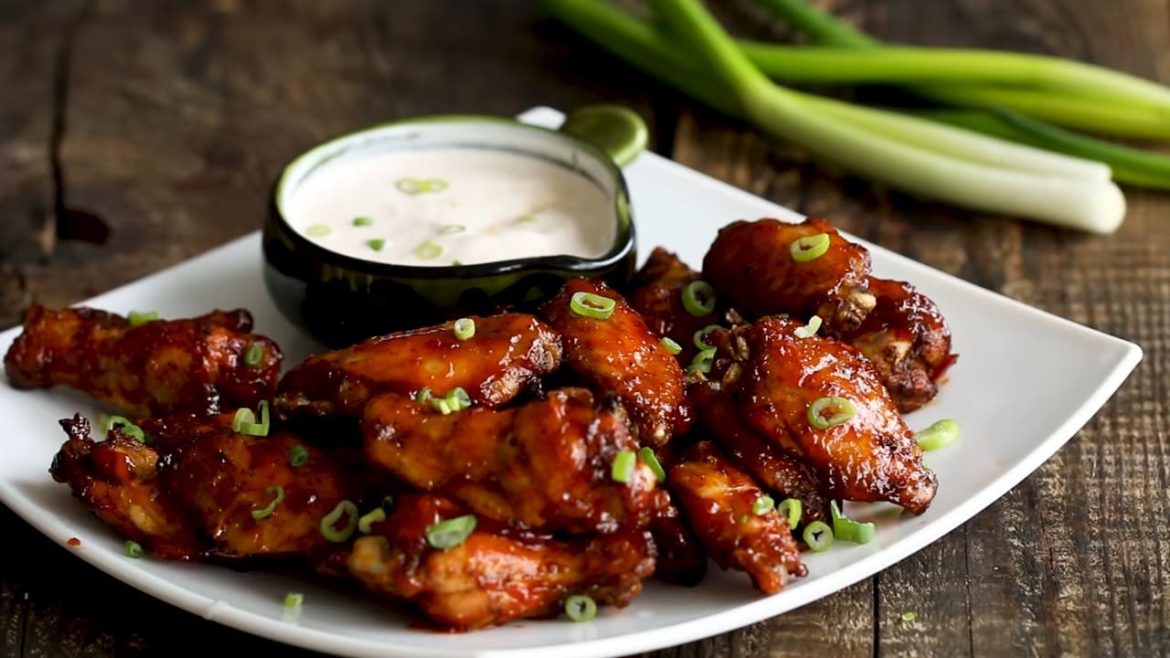 Ingredients
1 1/4 pounds (1kg) chicken wings, tips removed
2 tbsp (30ml) oil
1/2 tsp (3g) salt
1 tsp (3g) garlic powder
1 tsp (3g) smoked paprika
1/2 tsp (2g) black pepper
BBQ Sauce
1 cup (240g) barbecue sauce
1/4 cup (80g) honey
2 tbsp (30g) ketchup or hot sauce (sriracha)
Instructions
Preheat oven to 440F (220C). Line a baking sheet with parchment paper and place an oven rack on top.
Place the chicken wings into a large bowl, add oil and toss to coat. In a small bowl combine salt with garlic powder, smoked paprika and black pepper. Add the mixture over the chicken wings and toss to coat evenly.
Arrange the seasoned chicken wings on the rack in one layer.
Bake for 40-45 minutes depending on their size, flipping once after the first 20 minutes.
While the wings are baking prepare the sauce.
Place the barbecue sauce with honey and hot sauce (your choice) into a small saucepan. Simmer over low heat for 2-3 minutes.
Remove the wings form the oven and brush with barbecue sauce.
Bake for 10-15 minutes until glaze is glossy and caramelized.
Garnish with green onion and serve with your favorite dipping sauce. Enjoy.
Did You Make This Recipe?
---
Enjoy
Let us know what you think of today's Oven BBQ Chicken Wings tips, tricks, and hacks!