Hey guys! Today I'm making a Spicy Chicken Sandwich recipe (aka Kansas City Chiefs Kingdom Inferno Chicken Sandwich) in honor of this Sunday's game against the San Francisco 49ers.
The Kingdom Inferno Chicken Sandwich, also known as the Diablo Chicken Sandwich at Arrowhead Stadium, is so popular that it was brought back as a permanent fixture on the menu a few years ago. Serve this incredible Spicy Fried Chicken Sandwich with a side of 49ers homemade pickles for a perfect accompaniment to your Super Bowl party menu!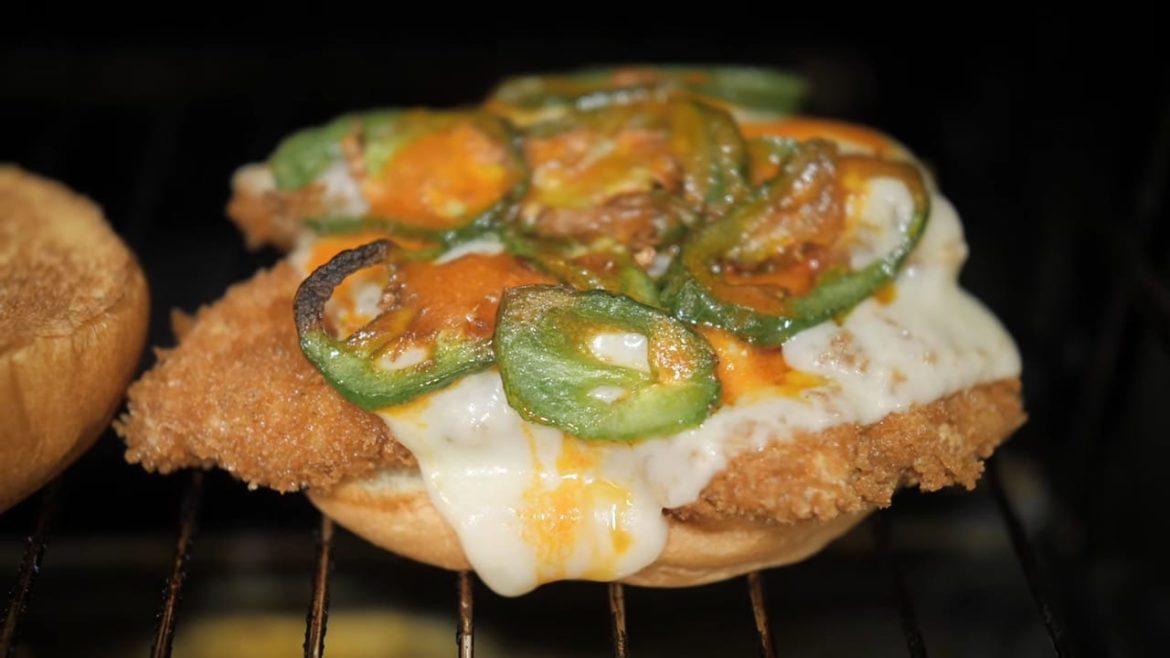 Ingredients
Ingredients for the Spicy Chicken Sandwich:
2 chicken tenders per sandwich
1 fresh brioche bun per sandwich
Spicy Chicken Flour Mixture:
1/2 cup flour
1 Tb. Kosher Salt
1 tsp. garlic powder
1 tsp. paprika
1/2 tsp. cayenne pepper
1 tsp. onion powder
1 tsp. white ground pepper
Dredging:
1/2 cup panko bread crumbs
2 eggs, whisked
Garnish:
1 small fresh jalapeño pepper, sliced thin into rounds
1 slice Pepper Jack Cheese
Carolina Reaper Mayo:
1/2 cup mayonnaise
1 teaspoon Carolina Reaper hot sauce, or more to taste (we used KICKIN' Carolina Reaper Hot Sauce from Amazon)
Franks Red Hot Drizzle:
1/2 cup Franks Red Hot Sauce
1/3 cup butter
(Heated until melted and incorporated)
Instructions
Watch the video to see how it's made!

Did You Make This Recipe?
---
Enjoy