Linzer Cookies are on the menu in Book recipe, and we are going to teach you how to make this delicious recipe from scratch!
Follow along with the ???? recipes below????????????????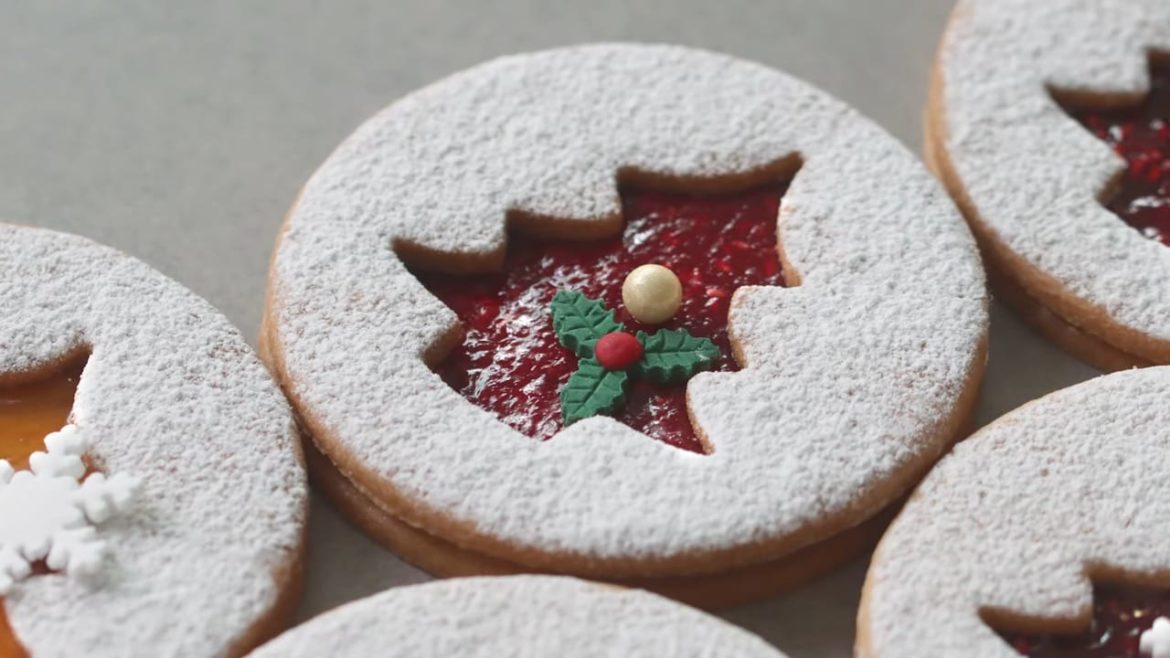 Ingredients
Butter 110g
Powdered Sugar 60g
Salt a pinch
Vanilla extract few drops
Egg Yolk 25g
Cake Flour 140g
Almond Powder 35g
Cinnamon Powder 1g (alternative: vanilla powder, cardamom, allspice)
Raspberry Jam
Frozen raspberries 200g
Sugar 60g
Lemon juice 4g
Instructions
Lightly beat room temp butter(20~22℃).
Add the powdered sugar, salt, vanilla extract and beat well.
Add the egg yolks and mix well.
Sift in the cake flour, almond flour, cinnamon powder and mix.
Roll out the dough to 3mm thickness and rest in the fridge for 1hr.
Cut out using any cookie cutter that you like!
Bake for 12~14 minutes at 160℃
Let it cool down completely then assemble! (watch video)
Raspberry Jam
Add everything in a saucepan.
Reduce until the jam is thick enough to stay in a coherent piece when dropped in cold water. (watch video)
Notes
Tips & Thoughts
You might see that I've used apricot jam in some of my photos (on Instagram). I used store-bought apricot jam. Personally, I think strawberry jam and raspberry jam work best.
If you like Christmas spices and a more strongly flavored cookie, feel free to add more cinnamon/vanilla/cardamom/allspice. Completely up to you!
Using a perforated mat really helps in getting a flat cookie – looks nicer.
Quantity: approx. 7~8 cookies (7cm diameter, 3mm thick)
How to store/serve:
I like the cookies crisp so in this case, the best way is to make the jam and cookies - DO NOT assemble them and store them separately (jam in the fridge for a week, cookies at room temp in an air-tight container up to a week). Assemble them right before serving! If you assemble them in advance the jam will turn the cookie soft. BUT, if you like them soft do assemble them in advance. Completely up to you.

Did You Make This Recipe?
---
Enjoy