Banana Bread Rusks are on the menu in Book recipe, and we are going to teach you how to make this delicious recipe from scratch!
Remember our 3-ingredient banana bread? It just got the ultimate winter makeover as RUSKS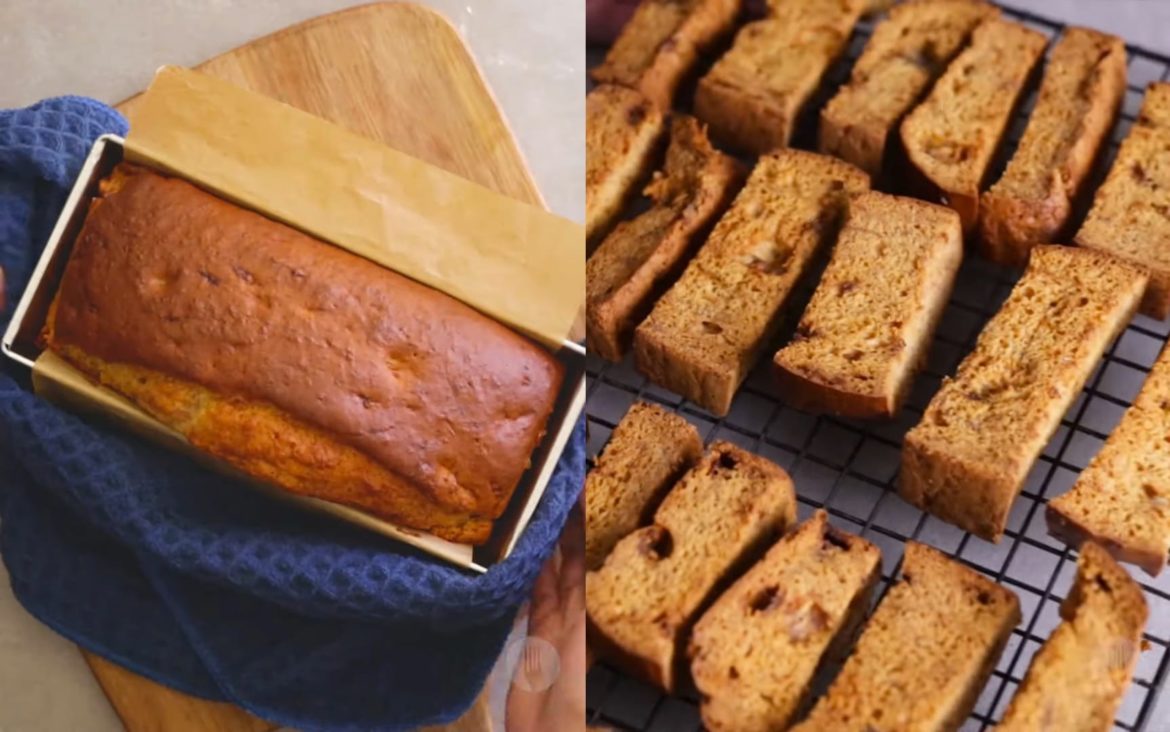 Ingredients
5 medium bananas (overripe is best)
1 tin condensed milk
2¼ cups SASKO Self-Raising Wheat Flour
Serving suggestion:
Instructions
Preheat the oven to 180°C, not fan assisted, and grease and line a loaf tin with baking paper, allowing the paper to hang over the sides slightly.
In a large mixing bowl, mash the bananas lightly using a fork. *Chef's Tip: If your bananas are underripe, place them on a tray in their skins and bake at 180°C for 15-18 minutes, until blackened on the outside and soft on the inside.
Pour in the condensed milk and mix well.
Sieve flour over the condensed milk-and-banana mixture and fold in until just combined.
Pour the batter into the greased loaf tin.
Bake for 1 hour or until a skewer inserted into the centre comes out clean. *Chef's Tip: If the top becomes too dark during the baking, cover with foil.
Allow to cool completely in the tin and lower the oven temperature to 90°C.
Turn the banana bread out of the tin onto a cutting board and slice into rusk-sized pieces. Place these pieces on a cooling rack over an oven tray.
Allow the rusks to dry in the oven for 3-4 hours until crisp, with the oven door slightly ajar.
Allow to cool completely before storing in an airtight container. Grab one, make a cup of tea, dip and ENJOY the BEST rusks ever!
Did You Make This Recipe?
Recipe video
---
Enjoy