Feeling lazy but want a cake?
Do this 3 min vegan mug cake, it's super easy to make and very tasty The only equipment you need is a mug and a microwave.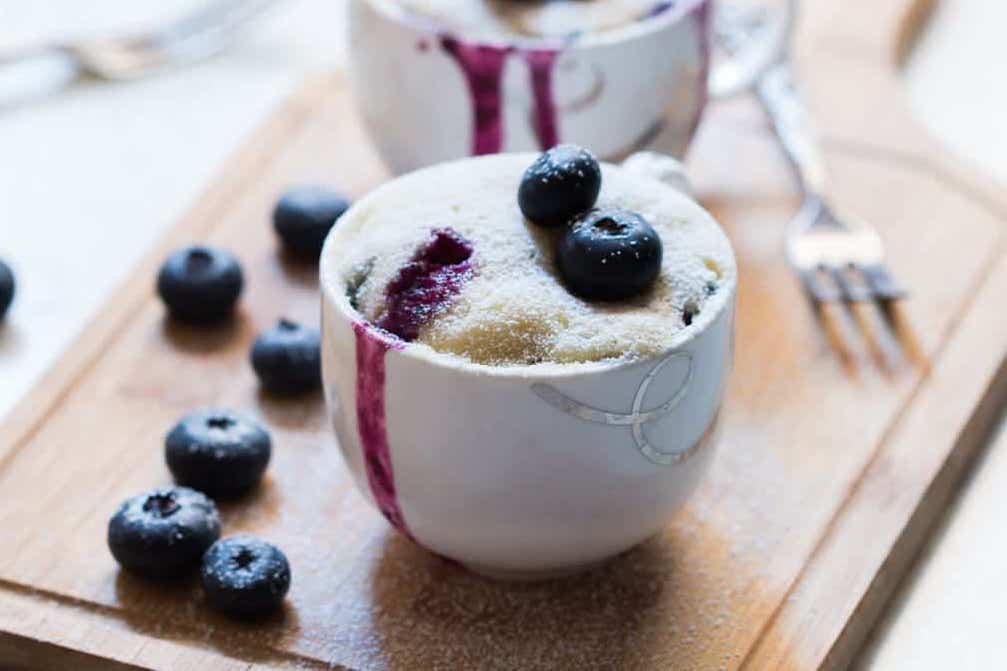 Ingredients
3 tbsp oat flour
1/4 tsp baking powder
1/2 tsp vanilla powder
1/2 tsp poppy seeds
2 tbsp plant milk
1 tbsp lemon juice
1 tbsp cashew butter
1 tbsp maple syrup
1 tsp lemon zest
4 frozen blueberries
Instructions
Combine all dry ingredients in a microwave-safe mug
Now add the rest of the ingredients (except the blueberries) and stir with a fork or spoon to combine. Now add the blueberries one by one by pushing them down into the batter (try not to push them all the way to the bottom of the mug)
Let it bake in the microwave on 900W for about 1 1/2 minute (2 minutes if you do double batch), the cake should be dry and spongy on the top
Let it cool a couple of minutes before enjoying it!
Did You Make This Recipe?
---
Enjoy