This delicious banana sweet snack is made with ingredients that are commonly available in our kitchen. Ripe plantain/banana and bread are the main ingredients for making this sweet treat.
SUGAR is optional in all steps and can be replaced with honey to make this healthier.
Ripe plantain recipes and bread recipes are always kids favorite. Isn't it?
Like banana fritters, French toast, bread rolls, etc. So here is a lovely twist to these snacks. This banana bread toast or sweet bread rolls is one of the best snack box recipes for school going kids. As it is prepared with simple ingredients this has got to be the easiest snack recipe and it never fails.
This is also one of the easiest snacks which can be prepared for the school going kids and it is also one of the easiest iftar / Ramadan snack recipes.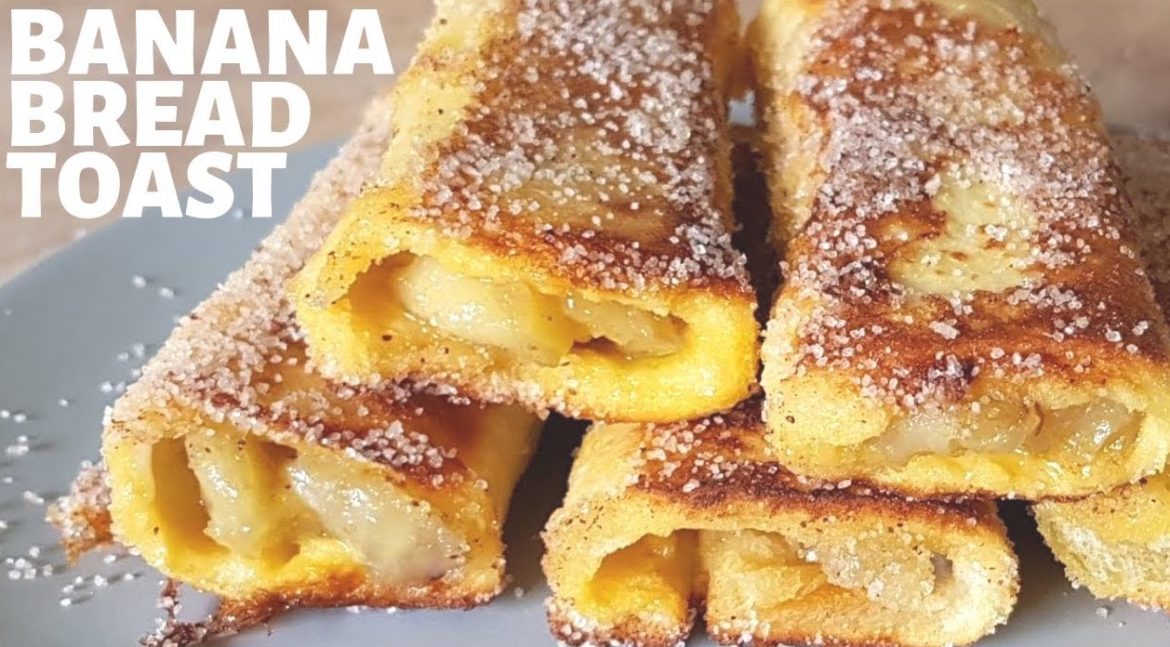 Ingredients
2 large Bananas
2 to 3 tablespoons butter
2 Eggs
1 tablespoon Sugar (brown/white)
2 tablespoon Milk
5 Bread slices
1/2 teaspoon Cinnamon, optional
Instructions
Cut the edges of sliced bread, then flatten every bread with a rolling pin. Set aside.
Slice these bananas, melt one tablespoon of butter in the pan. Add banana slices, one tablespoon of sugar, and cook for approximately 3 t 4 minutes, until softened.
In a flat bowl, beat eggs, cinnamon, and milk.
Spread 1 to 2 tablespoons of banana mix over every slice of bread. Brush with eggs mixture: roll and seal.
Dip every roll in egg mixture.
In a non-stick pan over medium flame, melt 1 to 2 tablespoons of butter. Fry every roll until the sides are golden.
Drain on a light towel. Dust with sugar powder and enjoy warm.
Notes
Optional:
make sugar-cinnamon mix by mixing ½ cup sugar and ¼ teaspoon cinnamon. Then coat every banana roll in the sugar mix.

Did You Make This Recipe?
---
Enjoy