basic pound cake is on the menu in Book recipe, and we are going to teach you how to make this delicious recipe from scratch!
Follow along with the ???? recipes below????????????????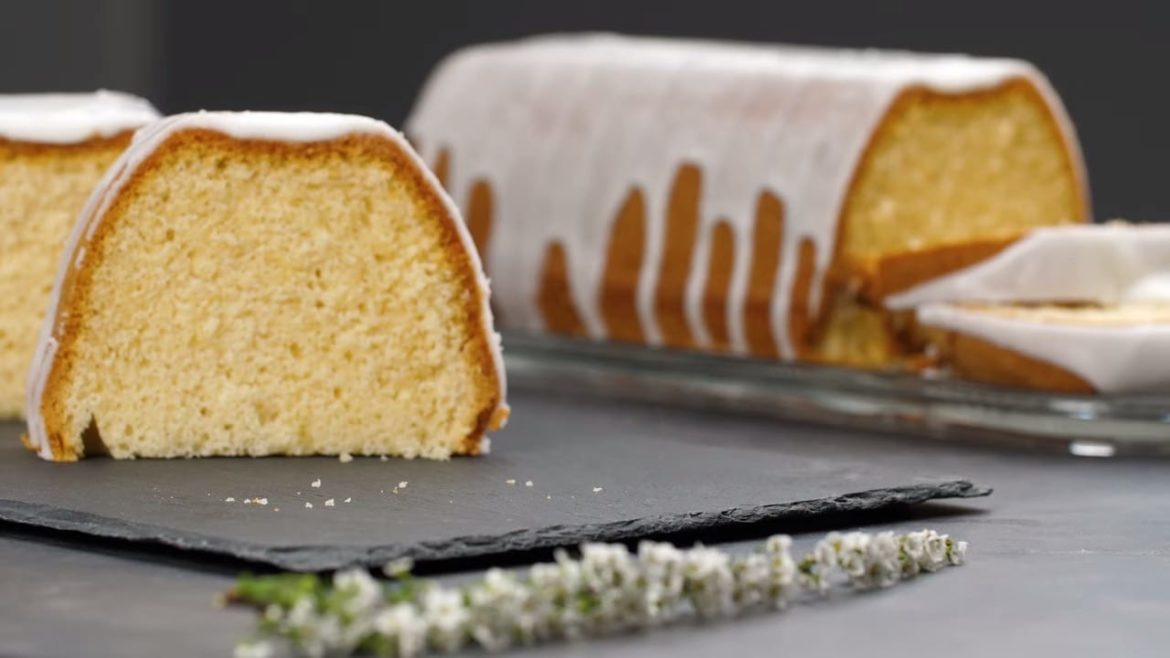 Ingredients
2 2/3 cups | 400g all-purpose flour
1 3/5 cup | 200g powdered sugar
1 1/2 tsp | 8g vanilla sugar*
3 tsp | 15 g baking powder
7/8 cup (6.9oz) | 200 g unsalted butter
5 eggs
3 tbsp milk
pinch of salt
1 1/2 cup | 185 g powdered sugar
3 tbsp lemon juice
3 tbsp milk
Instructions
Preheat oven to 360°F | 180°C. Prepare rectangular baking tin or loaf pan and grease it with a little bit of butter and flour. You can use non-sticking spray as well.
Loose room temperature butter with electric mixer. Add powdered sugar and vanilla sugar in and beat until light and fluffy. Use spatula to move butter from sides of bowl. Everything must be well combined.
Add pinch of salt and eggs - one by one.
Mix baking powder and flour together and pour slowly into a bowl. When the batter becomes thick, add milk in.
Mix until the batter is smooth.
Pour into baking tin and bake for 50 minutes or until a toothpick inserted in the center comes out clean.Cool completely in the pan.
When the cake is cool, remove it from the tin. Depending on your baking tin, you can cut off the grown part and turn the cake upside down or leave it as is.
Place powdered sugar in mixing bowl, pour in freshly squeezed lemon juice, stir for a while and add milk. The amount of milk depends on desired thickness. That is why, do not pour all 3 tbsp at once.
Stir vigorously until sugar is dissolved and frosting is smooth.
Pour frosting on cake freely. Wait few minutes until it is set.
Share with your friends and family!
Did You Make This Recipe?
Recipe video
---
Bon Appétit