Chocolate cake is on the menu in Book recipe, and we are going to teach you how to make this delicious recipe from scratch!
Follow along with the ???? recipes below????????????????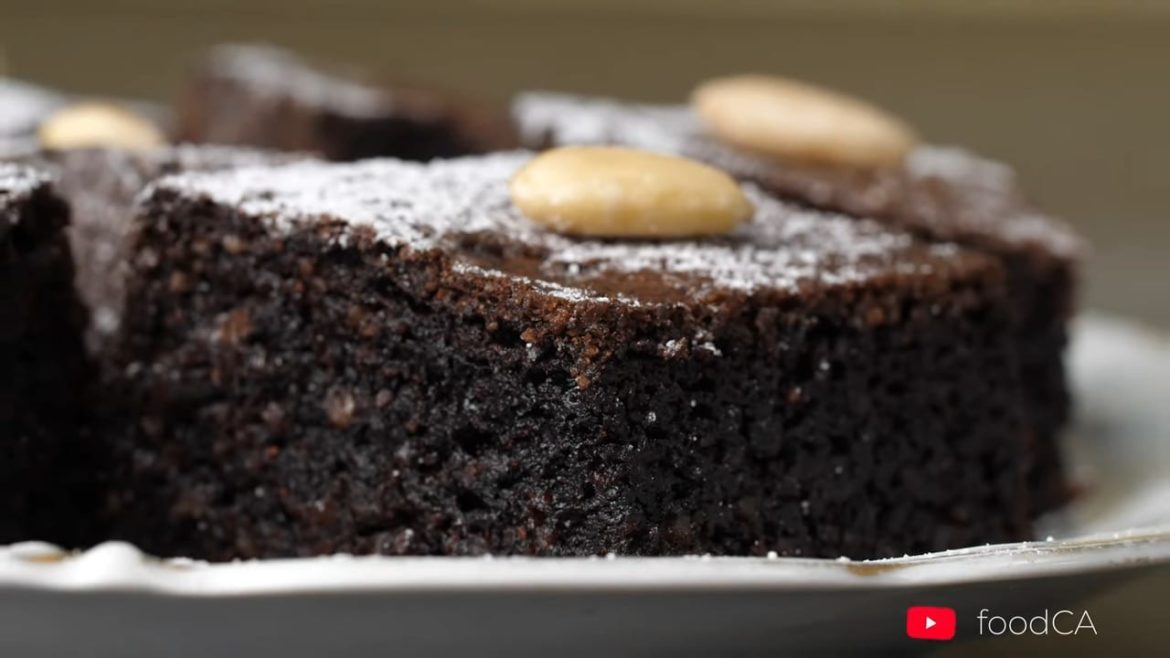 Ingredients
Almonds: 250 g | 1 and 3/4 cups
Dark chocolate: 250 g | 8.5 oz
Brown sugar: 200 g | 1 cup
Coconut oil (melted): 200 g | 1 cup
Eggs: 6 pcs
Baking soda: 1 tsp
Cocoa powder: 1 tsp
Instructions
Blend almonds and dark chocolate into small chunks, then add baking soda and cocoa powder.
In another bowl, beat eggs with sugar until sugar incorporates well.
Add and mix dry ingredients to beaten eggs.
Add coconut oil and mix everything gently by hand until it becomes one nice mixture.
Bake for 35 minutes, 180 C or 350 F. Do the toothpick test if you're not sure if the cake is ready.
Decorate with almonds and share it!
Did You Make This Recipe?
---
Enjoy