Now we know that Choco Butternut Donuts are trending in the Philippines. So everyone has their own version. Here's my take on this famous donut.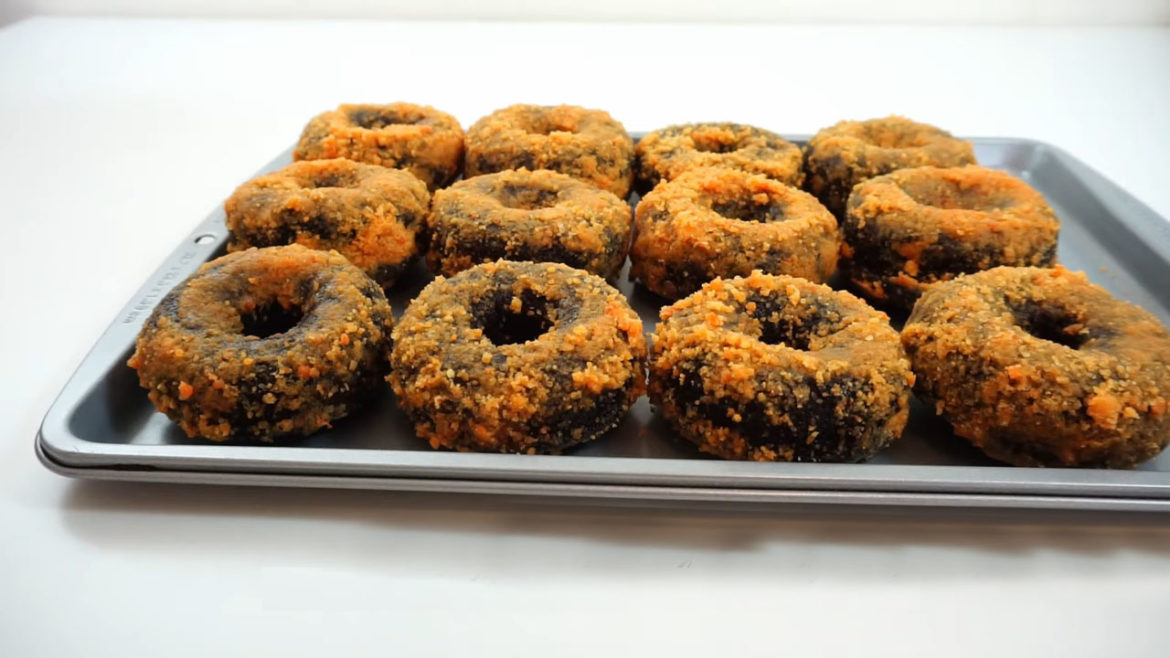 Ingredients
2 cups all-purpose flour
1 tsp baking soda (typo error in the video, should be baking soda not baking powder)
1 tsp salt
2/3 cup unsweetened cocoa powder
1 cup of sugar
2 cups of milk
2 eggs (beaten)
1 tsp vanilla extract
1/2 cup salted butter (melted)
Glaze:
1 cup icing sugar
1/4 cup milk
1 tsp vanilla
Butternut Streusel Recipe:
1/4 cup butter
1/3 cup sugar
1 tsp orange food dye
3/4 cup all-purpose flour
1/4 tsp nutmeg powder
1/4 tsp salt
Instructions
The preparation steps are described in the video
Notes
In making the butternut streusels, turn off the heat after the butter has melted.
The amount of orange food dye will depend on your preference. If you want to intensify the orange color of butternut streusel then you can add another teaspoon of food dye. I have to reduce mine because my children are going to eat it.
Baking time again will depend on your oven specifications.
Please don't be confused with Choco Butternut and Choco Toasted Coconut. They are different things in the sense of crumbs/toppings.

Did You Make This Recipe?
Recipe video
---
Enjoy