Onde Onde is a specialty of Chef Wan, and he is going to teach Anna Olson how to make this incredible coconut flaked dessert!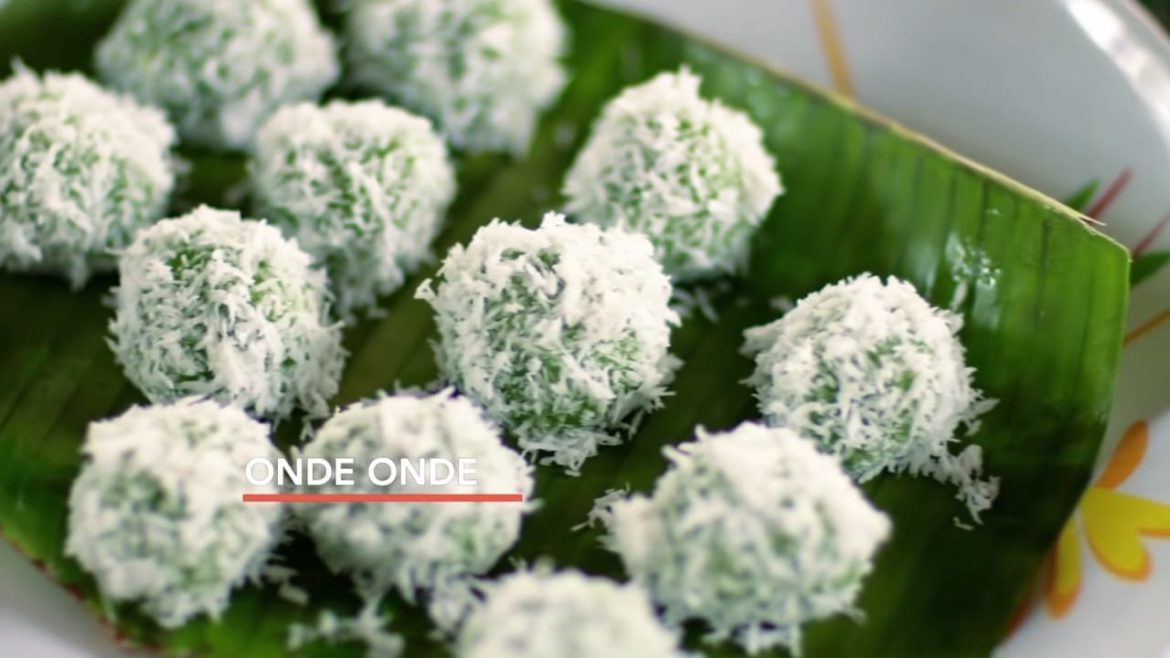 Ingredients
200 g fresh grated coconut (substitute with dried coconut)
¼ tsp salt
1 pandan leaf (cut into 4 pieces)
250 g glutinous rice flour
250 ml water + 150 ml of water
150 g gula Melaka (palm sugar) - chopped
Instructions
Steam grated coconut with ¼ tsp salt and pandan leaf for about 10 minutes, until soft and fragrant.
Prepare a bowl and pour in the glutinous rice flour, water, food coloring (green/pandan), and mix well. Mash glutinous rice flour and 250 ml water, rubbing together to mix evenly. Mash flour and form the dough
Break off small knobs of dough, roll them into a ball, then press a dent into the middle. Fill the dent with 1 tsp gula Melaka and seal it. Roll once again to form a ball. Form and boil onde-onde
Cook the klepon balls in boiling water until they float to the surface. Remove from heat, drain, and set side. And some floating in the background
Notes
Ingredients (Makes 20 balls)

Did You Make This Recipe?
Recipe video
---
Enjoy