Chocolate cake is on the menu in Book recipe, and we are going to teach you how to make this delicious recipe from scratch!
Follow along with the ???? recipes below????????????????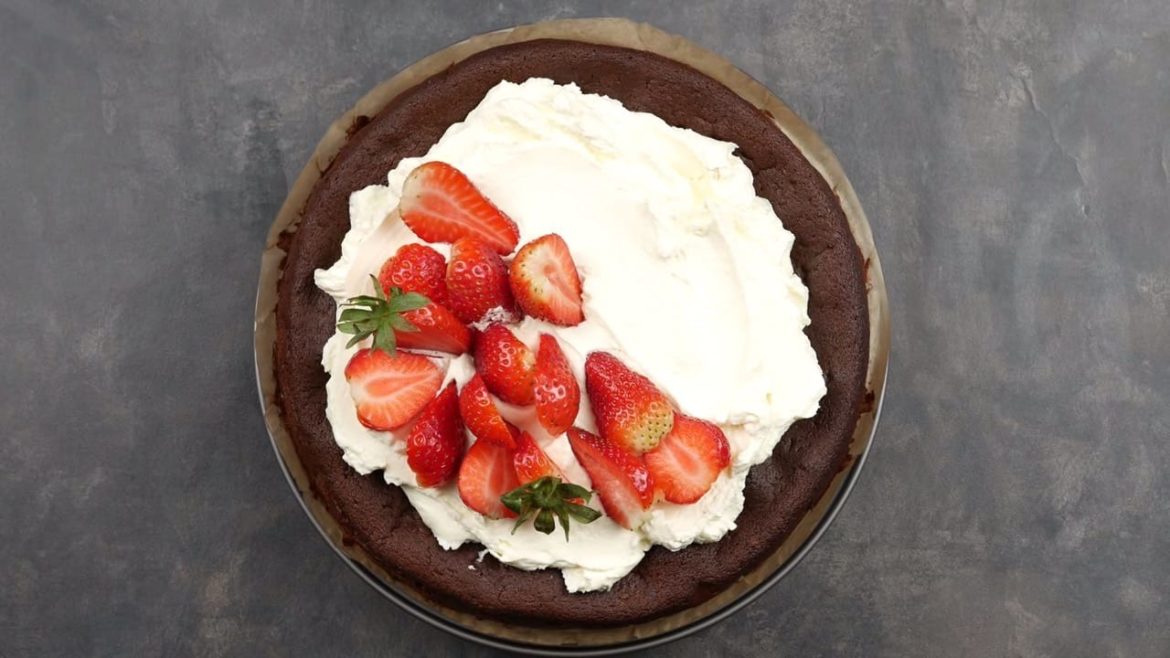 Ingredients
Milk: 125ml | 1/2 cup
Cocoa powder: 2 tbsp
Dark chocolate (min. 70%): 250g | 8,25 oz
Coconut oil: 100g | 1/2 cup
Eggs: 6 pcs
Brown sugar: 100g | 1/2 cup
Mascarpone cheese: 250g | 8 oz
Heavy cream: 200ml | 1 cup
Fruits of choice to garnish, eg. strawberries
Instructions
In small pot heat milk, do not boil. Add chunks of dark chocolate, coconut oil and cocoa powder. Stir until completely melted well combined. Set aside to cool down.
Prepare round cake tin 25cm | 10" lined with parchment paper and preheat oven at 180°C | 350°F.
Use mixer to beat egg yolks with half of sugar. Continue beating until fluffy. Set aside.
Use an electric mixer set on medium, or a rotary beater to beat egg whites until they form soft peaks. In the middle way, start adding in the rest of brown sugar, spoon by spoon. If you add all at once, it is harder to dissolve.
When chocolate mixture is cool, pour it into bowl with beaten egg yolks, stir gently until well combined. Then use spatula to stir in beaten egg whites. Stir gently until smooth.
Pour batter into baking tin, even the surface with spatula and bake 30min. When you take the cake out from the oven, the surface of the cake will fall - do not worry, it's normal with flourless cakes. Then cool the cake completely.
Use mixer to loose mascarpone cheese for a minute and then pour in heavy cream. Whip until thick.
Use spatula to spread whipped cream onto cake - remember that the cake must be cool. Use fruits of your choice to garnish the cake.
Share with friends and family!
Did You Make This Recipe?
---
Enjoy