Dark Chocolate & whisky cake are on the menu in Book recipe, and we are going to teach you how to make this delicious recipe from scratch!
Follow along with the ???? recipes below????????????????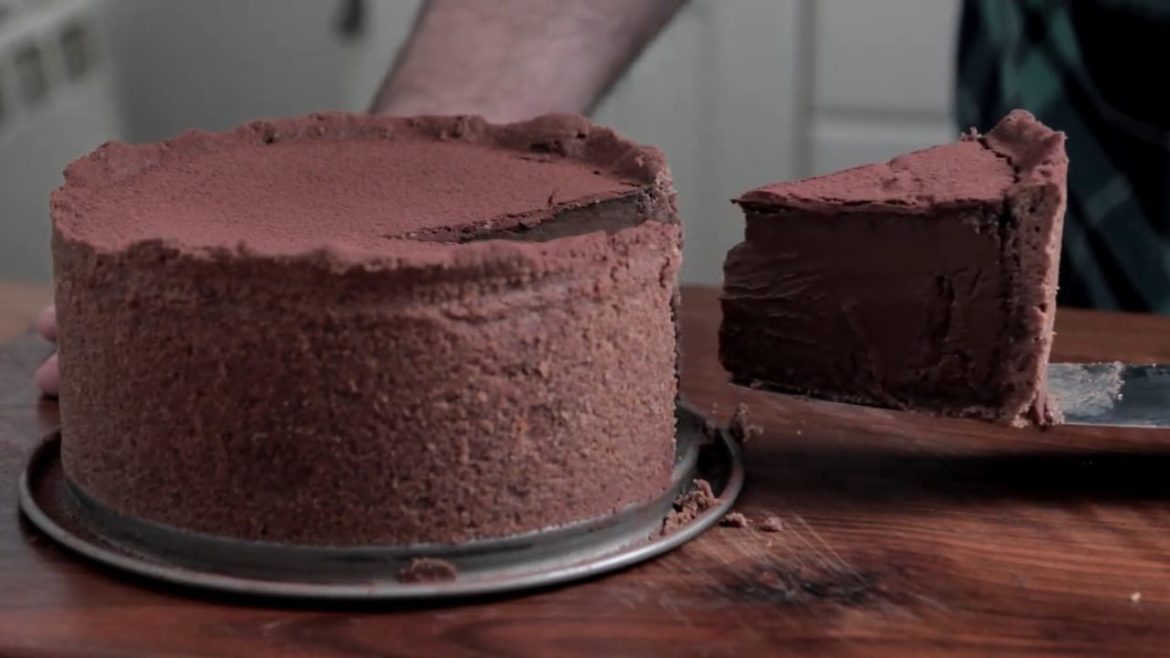 Ingredients
Pastry
1 1/4 cups of all-purpose flour
2 tbsp of sugar
1 tsp of salt
2 tbsp almond flour
2 tsp of cocoa powder
10 tbsp of cold unsalted butter
Filling
7oz dark chocolate 75% cacao
1 1/4 cup heavy cream
2 eggs
7 tbsp of unsalted butter
3 tbsp of good brandy
Instructions
Pastry
Mix all the dried ingredients
Add the cold butter and mix it until it looks like coarse sand with small bumps of butter in it
Create a ball from the dough and refrigerate for 1 - 2 hours ( for faster result, put it in a zip bag and roll it thin )
Put the pastry in a cake or tart form, spread it evenly on sides and bottom. ( you can use a empty glass to help you smooth it out )
With a fork, punch the bottom dough , preventing it to rise
Add a waxed baking paper and some beans or rice and bake it 15 minutes at 375F
Before filling, let it completed cool down
Filling
Cut the chocolate in small pieces ( this helps to melt faster )
Bring to simmer the heavy cream, up to 160 F
Add the chocolate and stir
In a separate bowl, mix well 2 eggs. Add a little bit of the chocolate mixture to the eggs and mix it well. Add little by little to temperate the eggs.
Add the tempered eggs to the chocolate cream and combine.
Add your favourite Brandy and butter
Pour the filling in to the Pastry baked and cooled off and bake it for 20 - 25 minutes at 375F until most the filling is set and only the center jiggles when you move the tart.
Let it cool down and serve it cold.
Did You Make This Recipe?
---