Creamy Pasta With Mushrooms are on the menu in Book recipe, and we are going to teach you how to make this delicious recipe from scratch!
Exciting way of cooking a genuine Italian pasta with an incomparable mushroom aroma – easy and incredibly tasty! Cooking time 30 minutes. All these in our video recipe.
Follow along with the ???? recipes below????????????????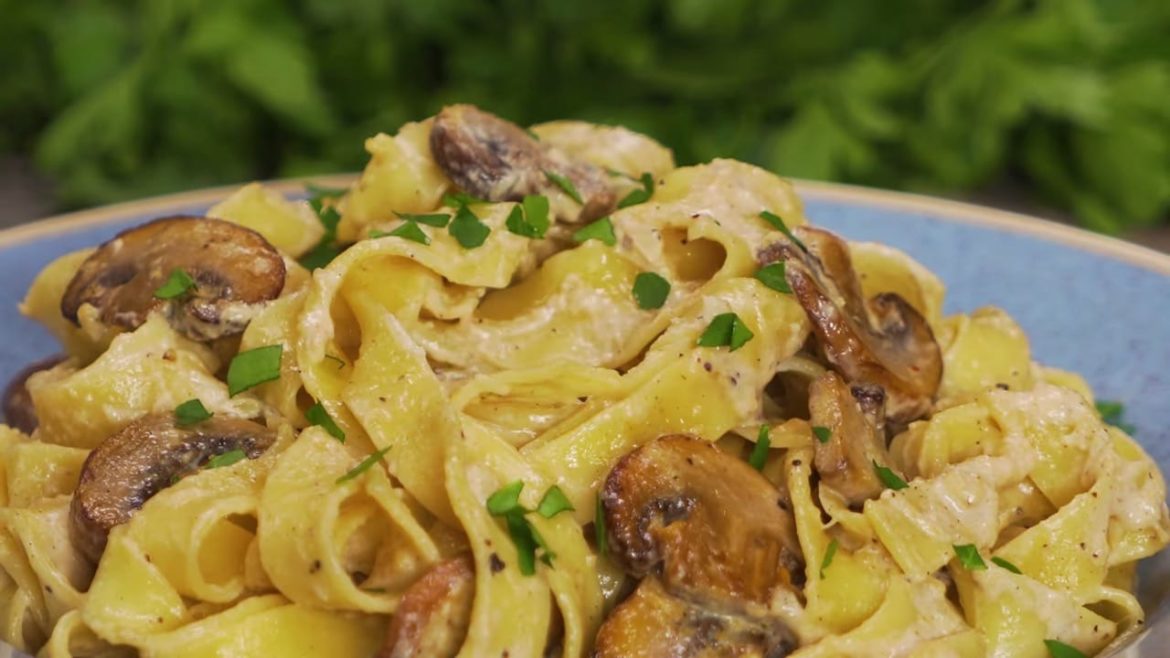 Ingredients
mushrooms – 9 oz /250 g
pasta (farfalle, bucatini, spaghetti) – 6 oz /180 g
cream – 2/3 cup /150 ml
parmesan (any hard cheese) – 2 oz /60 g
butter – 3 oz /40 g
olive oil – 1½ tbsp
garlic – 2 cloves
salt – 2 tsp
ground black pepper – ½ tsp
parsley – 2 tbsp
You will need:
Instructions
Clean the mushrooms, wash under cold water and dry with a towel.
Pour 1,5 l of water into a stockpot, add the olive oil and 1 tbsp of salt, bring to a boil and cook the pasta until al dente, if not mentioned on a package then boil 1-1,5 minutes less than instructed on it. Pour 1/4 cup /50-80 ml off the water pasta boiled it into a glass.
Cut the mushrooms lengthwise into slices 6-8 mm thick, chop up the garlic and parsley leaves.
Heat a pan with the butter over medium heat, add the sliced mushrooms in one layer (to avoid extra juice), and fry until golden brown on both sides, push the fried mushrooms asides, layout the rest of them, and fry all together for 5 minutes over medium heat.
Add the chopped garlic, salt to taste, ½ tsp of ground black pepper, and fry for a minute, add the cream, parmesan, and pasta water, stir well and simmer for 3 minutes more over medium heat.
Add the drained pasta into the pan and stir well.
When serving sprinkle your mushroom pasta with parmesan or other hard cheese and chopped parsley leaves.
Did You Make This Recipe?
---
Bon Appétit