Royal Icing Sugar Cookies are on the menu in Book recipe, and we are going to teach you how to make this delicious recipe from scratch!
Follow along with the ???? recipes below????????????????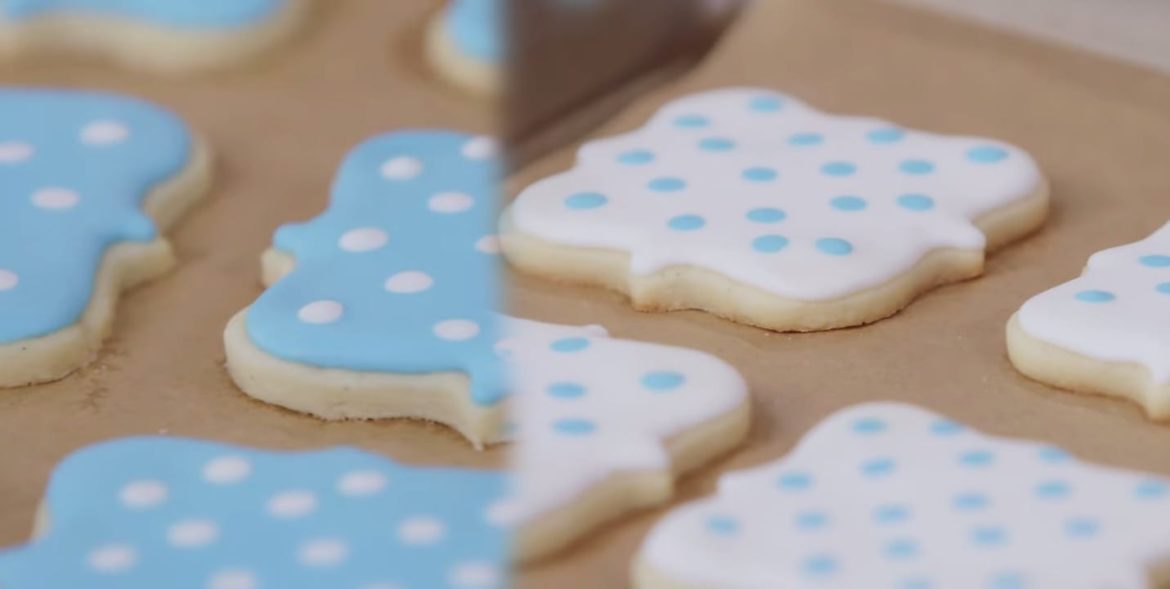 Ingredients
1 cup (225 g) unsalted butter, cut into pieces and at room temperature
1 cup (130 g) icing sugar, sifted
2 large egg yolks
2 tsp (10 mL) vanilla bean paste
2 1/2 cups (375 g) all-purpose flour
1/2 tsp (2.5 g) fine sea salt
1 recipe Royal Icing (recipe follows)
Decorator's sugar, dragées, and another edible décor, for decorating
Royal Icing
4 cups (520 g) icing sugar, sifted
3 Tbsp (14 g) meringue powder
6 Tbsp (90 mL) warm water
Food color paste (optional)
Instructions
Using electric beaters or a stand mixer fitted with the paddle attachment beat the butter until smooth. Add the icing sugar. Starting on low speed, work in the sugar, and then increase the speed to medium-high and beat until fluffy, about 2 minutes.
Beat in the egg yolks and vanilla. Add the flour and salt and beat just until the dough comes together. Shape the dough into 2 discs, wrap in plastic, and chill for at least 2 hours.
Preheat the oven to 325°F (160°C) and line 2 baking trays with parchment paper.
On a lightly floured surface, knead 1 disc of dough a little to soften it and then roll it out to just under 1/4 inch (6 mm) thick.
Use a 2- or 3-inch (5 or 7.5 cm) cookie cutter to cut out cookies. Arrange on the baking trays, 1 inch (25 mm) apart. Repeat with the second disc of dough, re-rolling any scraps as needed.
Bake the cookies for 12 to 14 minutes, or until slightly golden at the edges. Transfer to a wire rack to cool.
Prepare the royal icing for flooding or piping. Decorate the cookies as you wish, sprinkling with decorator's sugar or adding dragées or another edible décor. Allow 4 to 6 hours for the icing to dry.
Royal Icing
Place the icing sugar, meringue powder, and water in the bowl of a stand mixer fitted with the paddle attachment. Beat on low speed until the icing sugar is incorporated. Increase the speed to medium and beat until the icing comes together and is fluffy about 5 minutes.
To make a "flood" style of icing that spreads over the surface of the cookie, add just a little more water until it spreads on its own but completely covers the cookie (thicker than glaze). You can always add more water or icing sugar, as needed. Add food color paste in small amounts, as desired.
Spoon the icing into a piping bag fitted with a small plain tip. Pipe an outline on the cookie and then fill it in with icing, or pipe dots and use a toothpick to swirl the colors. Allow 4 to 6 hours for the icing to dry.
Notes
You can store these baked cookies, iced or plain, for 10 days in an airtight container at room temperature. They actually will keep for longer (about 1 month), if they are completely covered with royal icing. You can freeze undecorated baked cookies for up to 3 months. (Do not freeze decorated cookies as the icing may crack.) Thaw the cookies to room temperature before decorating.

Did You Make This Recipe?
---
Bon Appétit