In this episode of Plate It Perfect, Callie shows you how to make the perfect bowl of ramen at home that looks amazing and tastes delicious!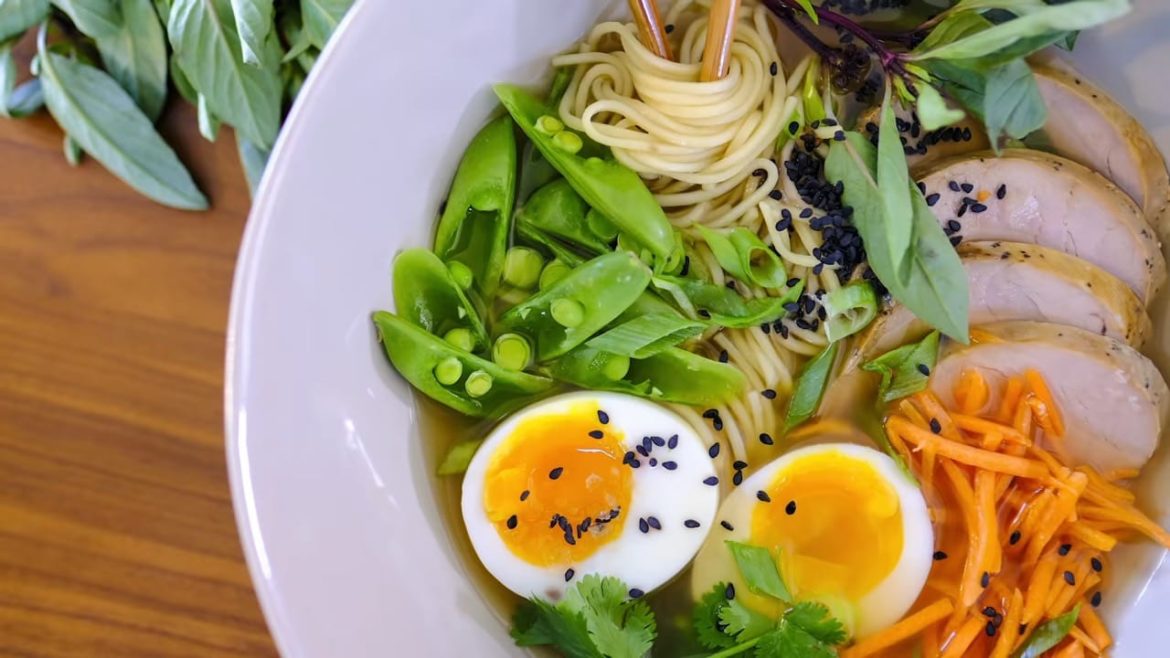 Ingredients
1 pre-marinated pork tenderloin (bake for 20min)
1 (32-oz) carton reduced-sodium chicken broth
1 Tbsp reduced-sodium soy sauce
½ tsp ground ginger
1 tsp garlic powder
2 (3-oz) pkg authentic ramen noodles
2 soft-boiled eggs, halved
Shredded carrots
Sliced green onions
Sugar snap peas
Thai basil
Sesame seeds
Instructions
In a large pot, combine chicken broth, soy sauce, ground ginger, and garlic powder; bring to a boil.
Add ramen noodles and cook for 3 minutes, until softened.
Serve each bowl with 1 halved soft-boiled egg, shredded carrots, sliced green onions, sugar snap peas, chopped cilantro, Thai basil, and sesame seeds
Notes
Styling Tips:
Cook the noodles separately for an easier plating and presentation
Using the organic, cage-free eggs will give you more of a golden color yolk
Plate the bigger base elements before adding in the broth

Did You Make This Recipe?
---
Enjoy