Flavourful Braised Sea Cucumber with Mushroom is on the menu in Book recipe, and we are going to teach you how to make this delicious recipe from scratch!
Follow along with the ???? recipes below????????????????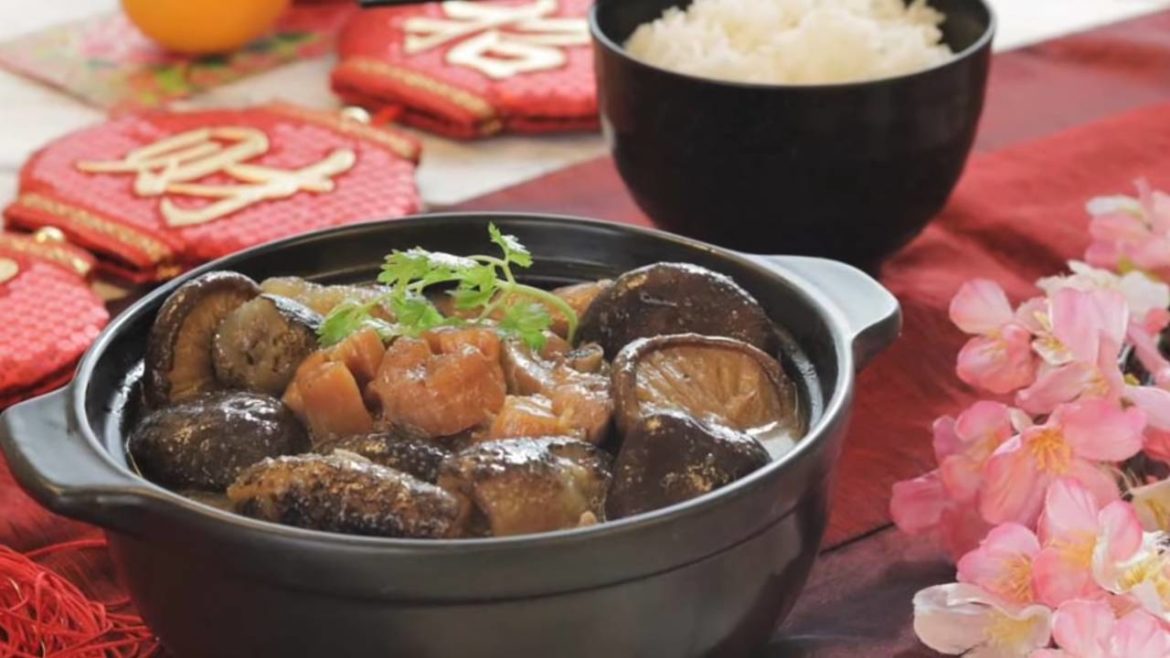 Ingredients
6 sea cucumbers, cut into 2-3 sections
2 chicken thighs, cut into pieces
6 dried mushrooms, soaked and remove stems
1 dried squid, soaked and cut
5 dried scallops, soaked overnight
5 slices of ginger
8 cloves of garlic, smashed
3/4 cup homemade chicken stock
Coriander for garnishing
Chicken Seasoning
1 tbsp light soya sauce
1/2 tsp salt
1/2 tsp sugar
1 tsp hua tiao wine
1/4 tsp sesame oil
1/2 tsp corn starch
Dash of pepper
Seasoning (to taste)
2 tbsp oyster sauce
1 tsp salt
1 tsp sugar
2 tbsp hua tiao wine
1/4 tsp Sesame oil
Dash of pepper
Instructions
Marinate chicken thigh with all the seasoning for 2 hours.
Heat 1 tbsp of oil in a pot/wok, fry ginger and garlic till fragrant. Add chicken thigh and cook for 5 minutes, stir occasionally.
Add dried squid and mushrooms, cook till fragrant.
Stir the sea cucumber in and drizzle some Hua Tiao wine at the side of the pot/wok.
Pour chicken stock, bring it to boil, and simmer for 30 minutes or until the sea cucumber is soft.
Season it with all the seasoning. Lastly, add dried scallops, continue to cook for another 10 minutes. Garnish with some coriander and serve hot.
Did You Make This Recipe?
---
Enjoy