Perhaps one of Italy's most popular and well-known dishes is lasagne. However, it is rare to experience an authentic Italian lasagne with so many variants of the dish available now in restaurants and the freezer section of the supermarket.
That's where Gennaro Contaldo comes in, introducing you to this simple and classic lasagne recipe which originates from the Emilia-Romagna region of Italy.
Lasagne is the perfect comfort food dish and is just at home on the Sunday lunch table as it is the centerpiece of a dinner party with friends. What makes it so versatile is the fact that it can be made well in advance and baked when required – perfect for stress-free hosting!
An authentic lasagne is made with the famous ragu Bolognese and egg pasta sheets typical of the Emilia-Romagna region, although dried pasta sheets can be used instead thanks to their ready availability.
Layers are built up using the pasta sheets, ragu, and béchamel (white) sauce, all topped with a final layer of the sauce and a sprinkling of grated parmesan cheese.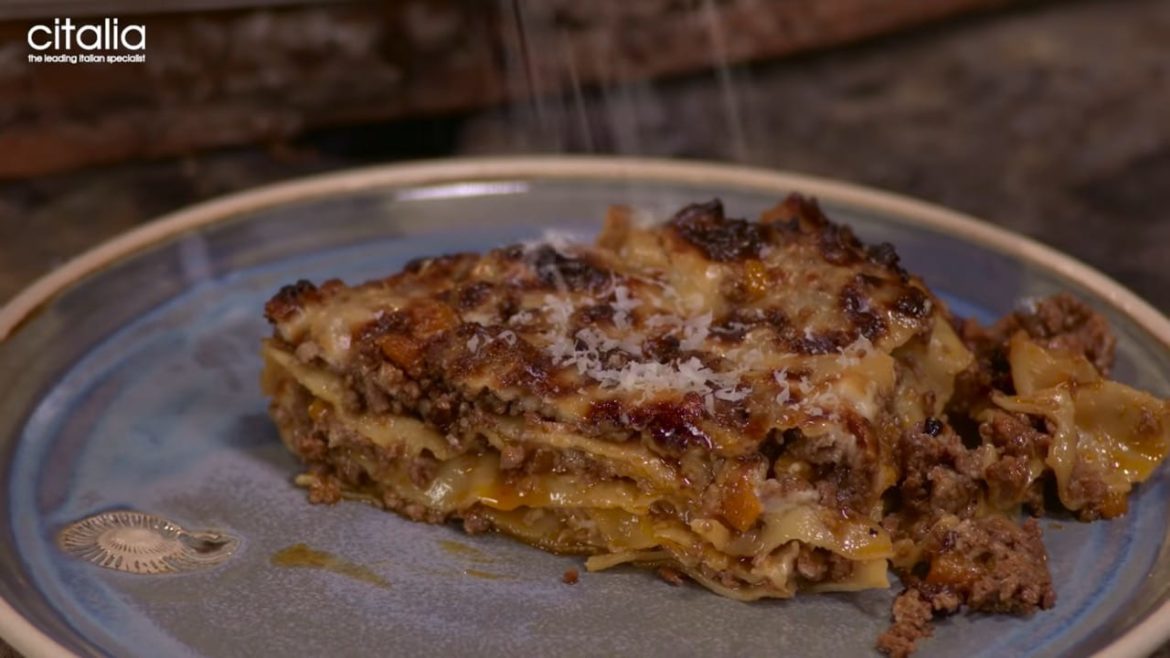 Ingredients
For the Bolognese Ragu – see recipe here
For the white sauce:
40g butter
40g plain flour
500ml milk
Salt & black pepper
100g grated parmesan cheese
About 8 x dried egg lasagne sheets
Instructions
Make the Bolognese ragu - see recipe here
Preheat the oven to 200 degrees centigrade.
Make the white sauce – melt the butter in a small pan on medium heat, remove from the heat, stir in the flour with a small hand whisk (this will avoid lumps from forming) until you get a paste, stir in a little milk. Return to the heat, add the remaining milk and stirring all the time, cook on medium heat for about 3 to 4 minutes until the sauce begins to thicken. Remove from the heat, season with salt & pepper, and stir in about a third of the grated parmesan.
Line an ovenproof dish with a little of the Bolognese sauce, arrange sheets of lasagne over followed by more sauce, then a layer of white sauce, sprinkle some grated parmesan and continue making layers like this until you have used up all the ingredients ending with a topping of white sauce and grated parmesan cheese.
Bake in the hot oven for about 30 - 35 minutes until golden brown. Remove, leave to rest for a couple of minutes, and serve.
Did You Make This Recipe?
Recipe video
---
Enjoy