One of Italy's most versatile sauces is the ragu, Bolognese. Originating in the Emilia-Romagna region, this rich and delicious sauce can be used for a variety of dishes.
There are many versions of this recipe but Gennaro Contaldo's authentic recipe shows you how to make a simple and flavorsome sauce, using far fewer ingredients than you may have been expecting. You will see that instead of tins of tomatoes, for example, Gennaro uses a small amount of concentrated tomato puree, diluted in stock, making the sauce lovely and rich but not overly tomato-y. In fact, it is the good quality mince used in the recipe which is the star of the show.
Gennaro's recipe is simple to make and as it is slow-cooked over a gentle heat for at least two hours, it is a relatively effortless recipe to pull together, allowing you to get on with other things as the house fills with the delicious smell of Italian cooking.
Gennaro's top tip is to make more than you need and then freeze the excess in batches, ready to be used another time in a tagliatelle Bolognese or hearty lasagne.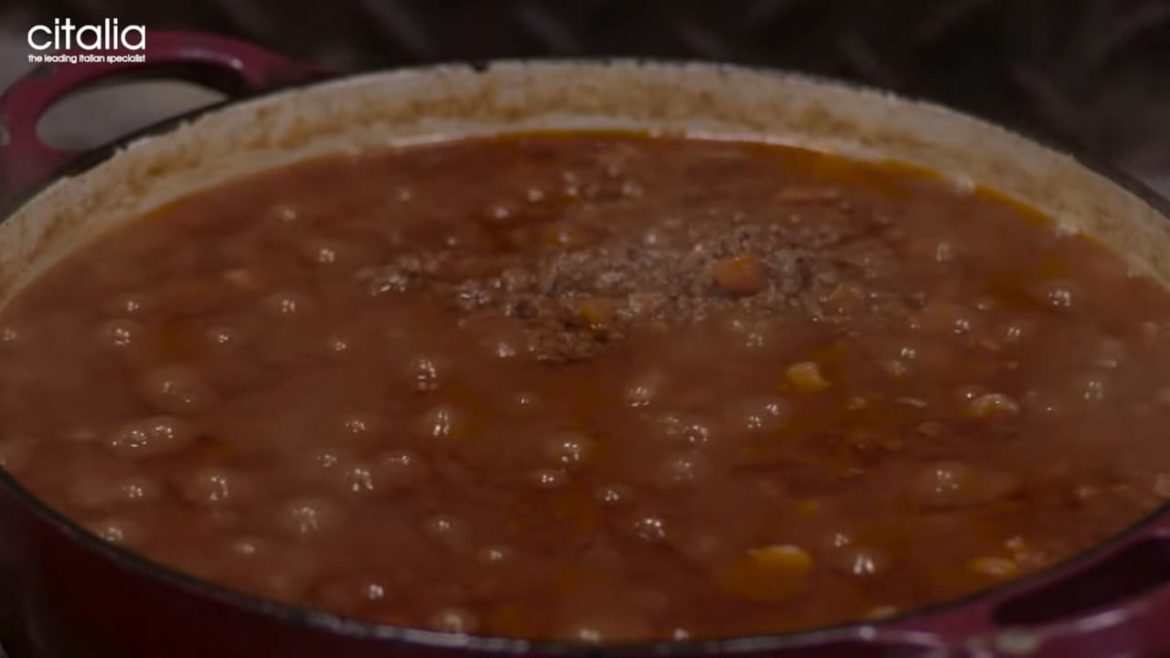 Ingredients
45ml extra virgin olive oil
25g butter
1 x onion, finely chopped
1 x celery stalk, finely chopped
1 x carrot, finely chopped
150g pancetta, cubed
200g minced beef
200g minced pork
200ml red wine
2 x tablespoons double-concentrated tomato puree'
200ml stock
Instructions
Heat the extra virgin olive oil and butter in a pan, add the onion, celery, carrot and pancetta and sweat on a gentle heat for about 10 minutes until the onion has softened. Add the meat and brown all over. Increase the heat, add the wine, and allow to evaporate. Dilute the tomato puree in a little of the stock and stir into the meat.
Reduce the heat to low, cover with a lid and cook on a gentle heat for 2 hours, checking and adding a little extra stock from time to time to avoid the sauce from drying out.
Did You Make This Recipe?
Recipe video
---
Enjoy