Croissant is on the menu in Book recipe, and we are going to teach you how to make this delicious recipe from scratch!
Now you can easily cook crispy croissants at home – fresh out of the oven, hot, aromatic and tender, right for your morning coffee or evening tea. Cooking time 30 minutes.
Follow along with the ???? recipes below????????????????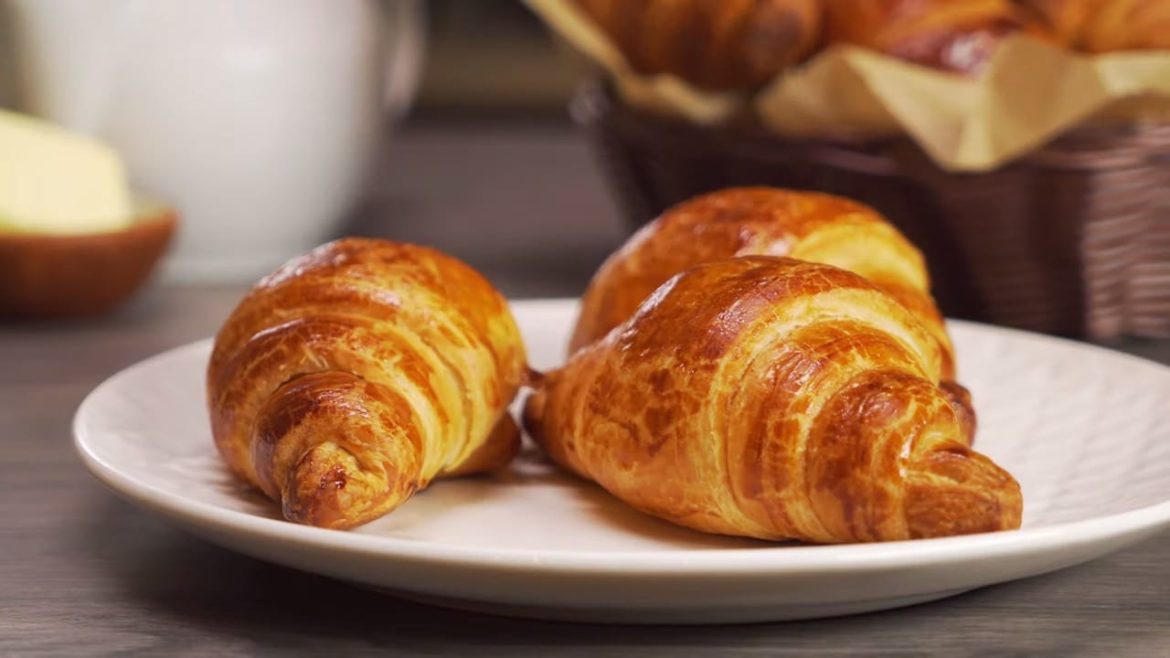 Ingredients
frozen puff pastry – 1 lb /500 g
egg – 1
You will need:
oven
baking sheet
parchment paper
pastry board
knife
Instructions
Defrost the pastry: leave for several hours in the refrigerator, more convenient overnight or at room temperature on a table, pastry should be fully covered to not dry up.
Preheat oven to 390°F /200°C.
Roll the defrosted pastry into a rectangular layer 3-4 mm thick keep rolling out in one direction to not damage. While you work with the first pastry layer we recommend you to wrap the second layer into a food film and put it into the refrigerator.
Cut the rolled-out layer gently into four triangle pieces of equal size.
Fold each pastry piece into a croissant starting from the triangle base to its top, folding with one hand while stretching lightly the top with another one. Make croissants out of the second pastry layer.
Layout the croissants on a parchment-lined baking sheet, cover with a towel, and leave to rest for 20 minutes.
Then brush the croissants with the beaten egg and put them into the oven.
Bake the croissants at «convection upper and lower heat» mode for 10 minutes at 390°F /200°C, then reduce the heat to 360°F /185°C and bake for 10 minutes more.
Your croissants are ready.
Did You Make This Recipe?
---
Enjoy