Walking Dead Cake is on the menu in Book recipe, and we are going to teach you how to make this delicious recipe from scratch!
Follow along with the ???? recipes below????????????????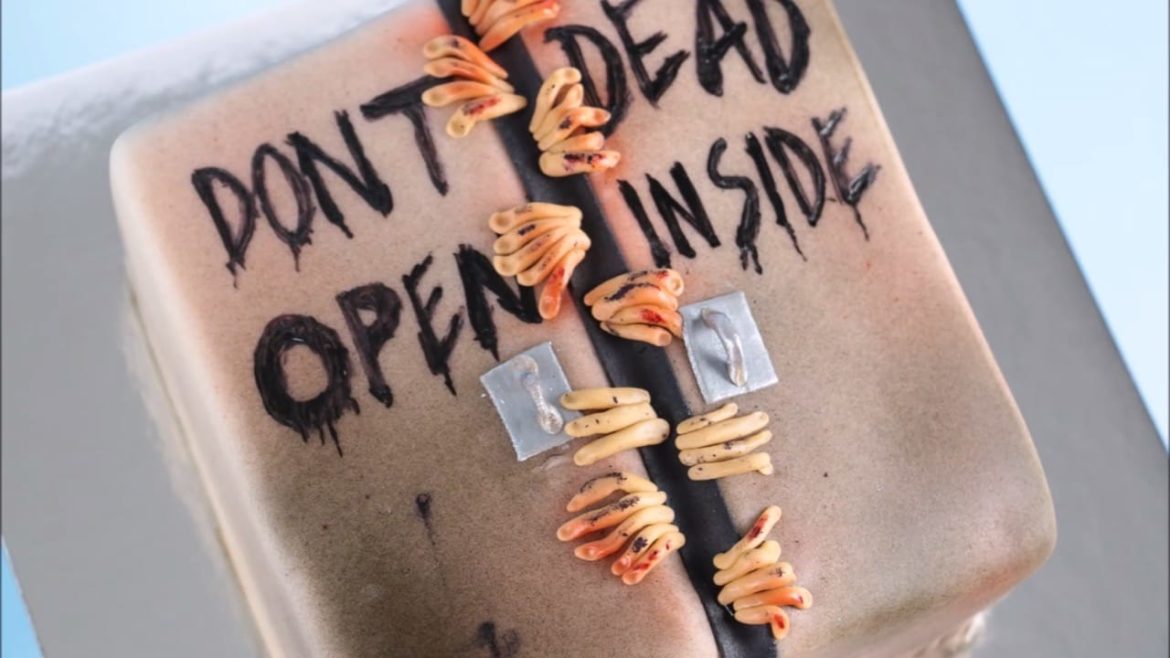 Ingredients
Mud cake recipe: [for 1 square 6 inches]
130 grams butter
130 grams dark chocolate
95 ml water
1 tsp vanilla
2 tsp instant coffee granules
300 grams caster sugar
1/2 cup buttermilk
5 tablespoon vegetable oil
2 eggs
75 grams self-raising flour
75 grams plain / all-purpose flour
1/4 tsp baking soda
30 grams cocoa powder
pinch salt
PLEASE NOTE:
YOU NEED TO DOUBLE THIS IF YOU WANT A TALLER CAKE AS I HAVE DONE IN THIS VIDEO :
To decorate:
1 black gourmet writing tester [Americolour]
black and red powdered food color OR airbrush colors: super black, red.
red gel or liquid color for "blood" stained zombie hands.
Instructions
The preparation steps are described in the video
Notes
While this is a 15 minus video, Cooking the cake [Minus baking time and resting time] and decorating time will take you about 4 hours. I would recommend making this cake 2 days before the event. Being a mud cake, you can even make it 4 days beforehand and continue to store it [covered with ganache and fondant] at room temperature.

Did You Make This Recipe?
In this video tutorial, I show you how to make a walking Dead-themed cake using a gorgeous mud chocolate cake recipe. To decorate this cake, you can either use a large soft dry brush with powdered food color or an airbrush to decorate the distressed doors.
---
Enjoy