Chocolate Mousse Cake is on the menu in Book recipe, and we are going to teach you how to make this delicious recipe from scratch!
Follow along with the ???? recipes below????????????????
Mirror Glaze Cake – chocolate Cake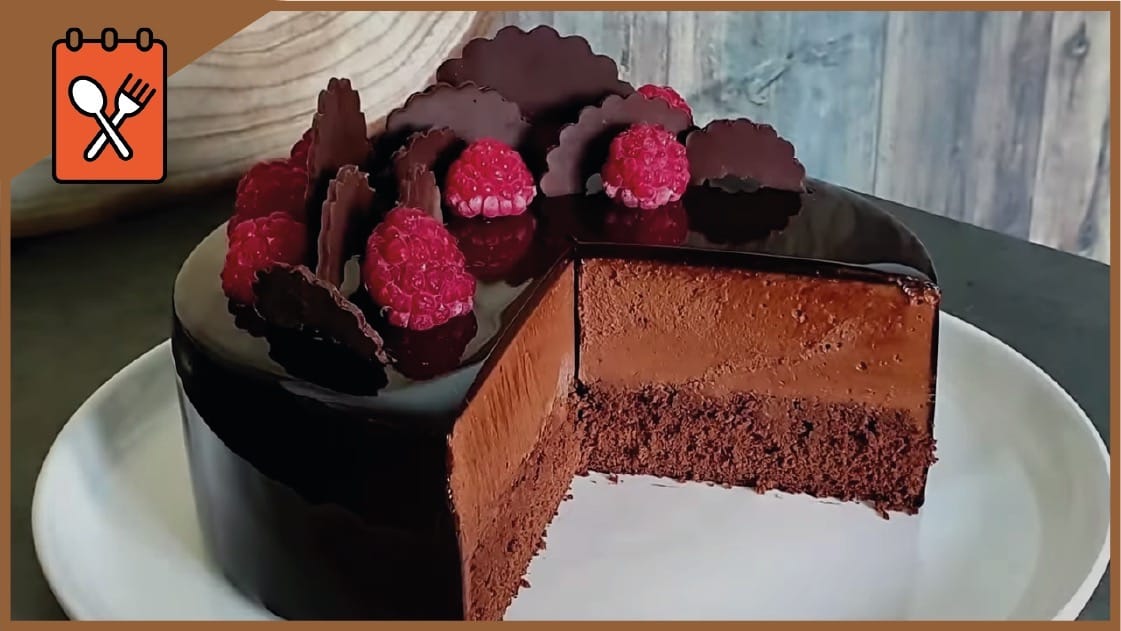 Ingredients
The Chocolate Cake (Step 1)
100g Chocolate (73%)
100g/ml Coffee
40g/ml Oil
4 Egg Yolks (from eggs that weigh 58-60g each with shell)
60g All-Purpose Flour
10g Rice Flour
10g Cocoa
6g/1tsp. Baking Powder
4 Egg Whites (from eggs that weigh 58-60g each with shell)
120g Fine Sugar
The Chocolate Mousse (Step 2)
300g/ml Whipping Cream( For whipping)
200g/ml Whipping Cream
150g Brown Sugar
200g Chocolate (73%)
The Chocolate Mirror Glaze (Step 3)
180g Dark, Brown Sugar
70g Glucose
100g/ml Water
60g Cocoa
140g/ml Whipping Cream
7 Gelatine Sheets
Instructions
Preheated oven at 120°C
Baking Mode: Top & bottom heating elements without fan.
Baking Temperature: 120°C Baking Time: 50 minutes
Baking time may vary depending on the accuracy and the type of your oven.
(The preparation steps are described in the video)

Did You Make This Recipe?
---
Enjoy