Curry Puffs are on the menu in Book recipe, and we are going to teach you how to make this delicious recipe from scratch!
Follow along with the 📝 recipes below👇🏾👇🏾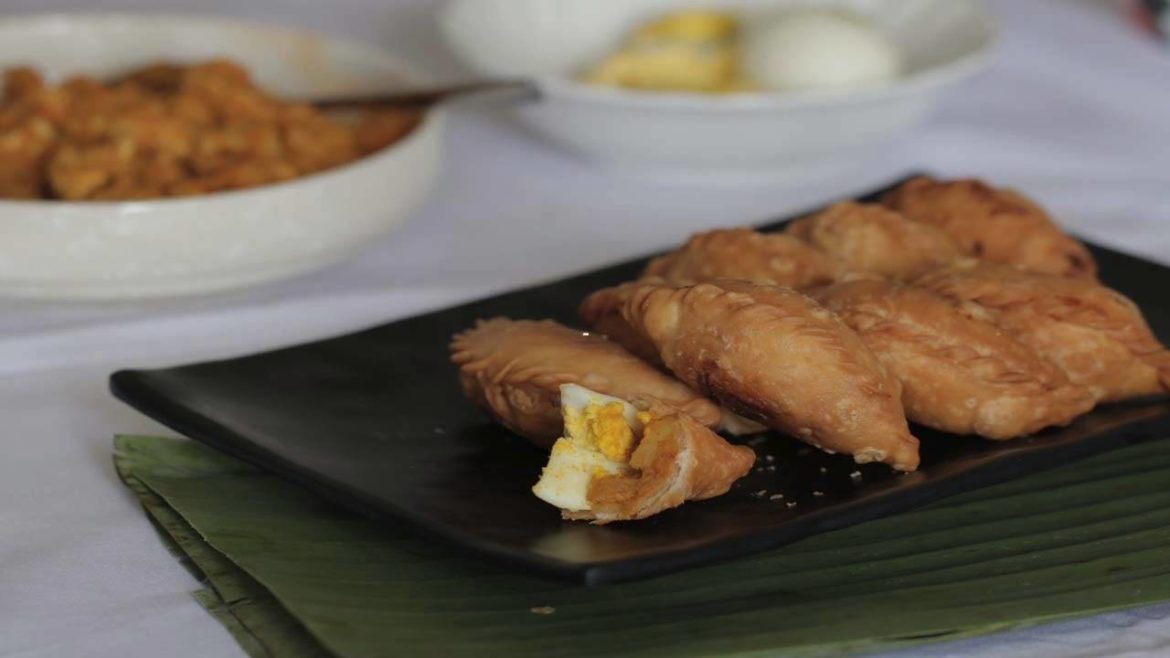 Ingredients
For the filling:
300 g cooked potatoes, cut small cubes
250 g chicken thighs, cut into small pieces
1 purple onion, cut into small pieces
2 hard boiled eggs
55g curry paste
1/2 tsp salt
1 tbsp cooking oil
1 tbsp coconut oil
For the dough:
150g plain flour
30g tapioca flour
10g rice flour
30g cooking oil
30g butter
80g water
Instructions
For the filling:
Heat up a wok, add in 1 tbsp cooking oil.
Add in the curry paste, fry until fragrant.
Sauté diced onion until fragrant, add in chicken and 1/2 tsp salt and stir fry until almost cooked.
Add in cooked potato, 1tbsp of warm water, stir until filling is thickened.
Set aside to cool.
For the dough:
In a big bowl, add in all dry ingredients.
Add in butter and cooking oil, slowly add in water and knead till a smooth dough.
Place the dough on the cling wrap and place in the fridge for 30 mins.
Divide dough into 8 portions about 40g each.
Flatten the dough and roll, use a round cutter to cut out the shape.
Put a spoonful of filling and 1/4 piece of hard boiled egg.
Fold in half, seal and pleat the edge nicely.
Heat up a pot, add in sufficient oil for deep frying.
When oil is hot, slowly put in the curry puff and deep fry until golden brown.
Serve warm.
Did You Make This Recipe?
---
Bon Appétit