apple pie is on the menu in Book recipe, and we are going to teach you how to make this delicious recipe from scratch!
Follow along with the ???? recipes below????????????????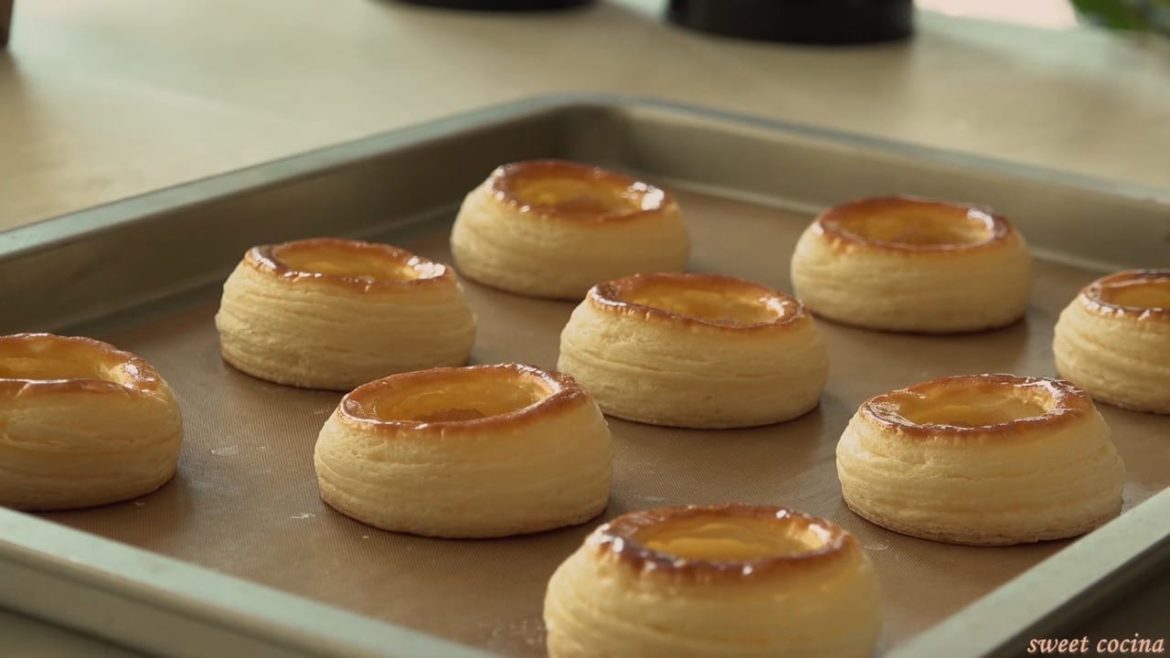 Ingredients
pie crust
100g strong flour
100g soft flour
25g sugar,
2.5g salt
170g butter
100g water
Apple jam
150g apple(about 1 apple)
50g sugar
1/2 teaspoon squeezed lemon juice
Instructions
How to make pie crust
1.mix strong flour, soft flour, sugar, and salt and sift.
2.add cold butter and cut into with scraper until chunk becomes small. be careful not to melt butter.
3.add ice water. dough temperature must not exceed 17 degrees.
4.ball up the dough and wrap it in a plastic bag. And then refrigerate it for at least two hours.
5.roll the dough about 0.5cm thickness, fold by dividing into three equal parts and fold one more time as you did just before. After that refrigerate it for one hour.
6.repeat 5. three times, and let rest in the refrigerator for 1 hour. so when you finish this step, you fold a total of 5 times!
7.roll the dough about 4mm thickness, cut with a 6cm circle cookie cutter, and make 18 pieces of circle dough.
8.cut 9 pieces of circle dough with a 3.5cm circle cookie cutter and let rest in the refrigerator for 10min.
9.add water on the unsevered pieces and overlap cut pieces with them.
10.pipe apple jam onto the middle of the dough and apply 1 egg yolk.
11.let rest in the refrigerator for 20 min.
12.bake in the oven preheated to 200℃ for 20 min. If it's color becomes too deep, change the temperature to about 180℃
How to make apple jam
1.peel an apple, eliminate seed, cut into the proper size, and use a blender to mix.

2.cook apple and sugar at a boil, stirring occasionally until the mixture is gelled. you can add or subtract sugar if you want.

3.remove heat, add squeezed lemon juice. put in the refrigerator and when it becomes thick, use jam!

Did You Make This Recipe?
---
Enjoy