BUNDT CAKES is on the menu in Book recipe, and we are going to teach you how to make this delicious recipe from scratch!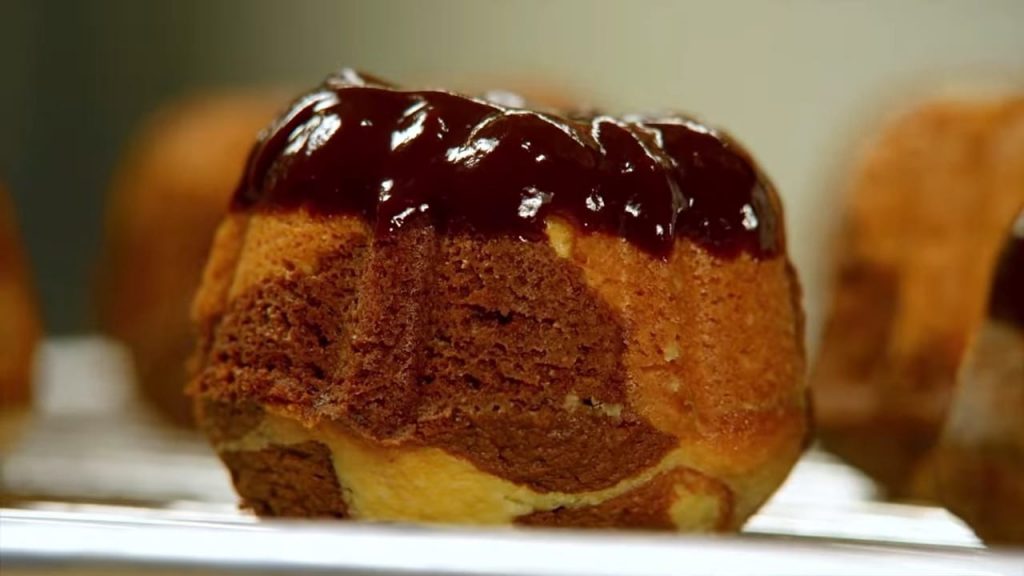 Related recipes from Chef Anna Olson: Chocolate Marble Cake
Here's a great recipe from Anna for individual marble bundt cakes. Please read below for ingredients and directions.
Follow along with the ???? recipes below????????????????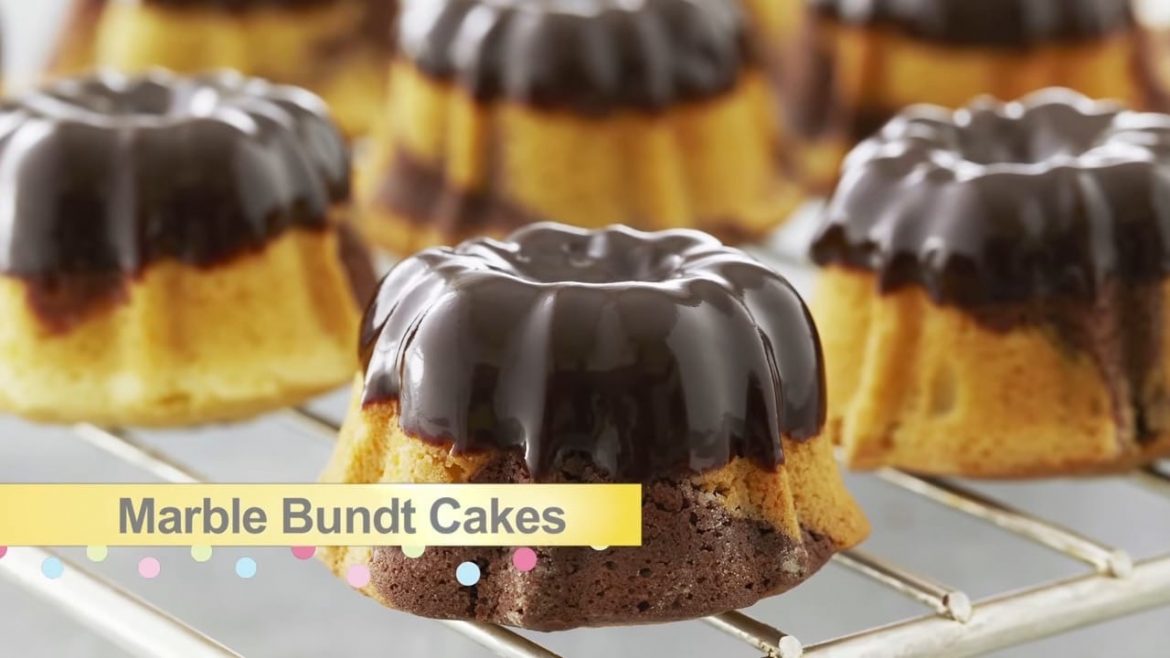 Ingredients
For Cake
½ cup unsalted butter, slightly cooler than room temperature
1 cup sugar
2 large eggs, just at room temperature
⅔ cup sour cream (full-fat)
2 tsp vanilla extract
1 ½ cup all-purpose flour
1 tsp baking powder
½ tsp salt
3 oz bittersweet chocolate, melted and cooled
2 tsp cocoa powder, sifted
For Ganache Glaze
4 oz bittersweet chocolate, chopped
¼ cup whipping cream
2 Tbsp unsalted butter, cut into pieces
Instructions
For Cake
Preheat the oven to 350 F. Grease and flour a mini bundt pan (12 bundts), tapping out any excess flour.
Beat the butter and sugar using electric beaters or in a stand mixer fitted with the paddle attachment, until fluffy. In a separate bowl, lightly whisk eggs with a fork and add them a little at a time while mixing on medium speed. Stir the sour cream and vanilla together and beat in.
In a separate bowl, sift the flour, baking powder and salt. Add this to the batter, while beating on low speed until fully incorporated, scraping the sides and bottom of the bowl to ensure this.
Spoon out a third of the batter into another bowl. Stir the melted chocolate and the cocoa powder into this and stir until blended. Spoon the batter into 2 piping bags fitted with a plain tip (or no tip) and pipe vanilla and chocolate batter intermittently into each mini bundt pan. Use a bamboo skewer to swirl the batter just a little. Bake the cakes for about 20 minutes, until a skewer inserted in the centre of the cake comes out clean. Cool the cakes for 30 minutes then turn the cakes out to cool completely before glazing.
For Ganache Glaze
For the glaze, place the chocolate, cream and butter in a metal bowl resting over a pot of barely simmering water, stirring gently until melted. Dunk the top of the cakes into the glaze and place them back on a tray to set. You can serve the cakes right away or chill them if serving more than 4 hours later.
The cakes will keep refrigerated for up to 2 days.
Did You Make This Recipe?
---
Bon Appétit
Let us know what you think of today's marble bundt cakes tips, tricks, and hacks!