Butter tarts are on the menu in Book recipe, and we are going to teach you how to make this delicious recipe from scratch!
Follow along with the ???? recipes below????????????????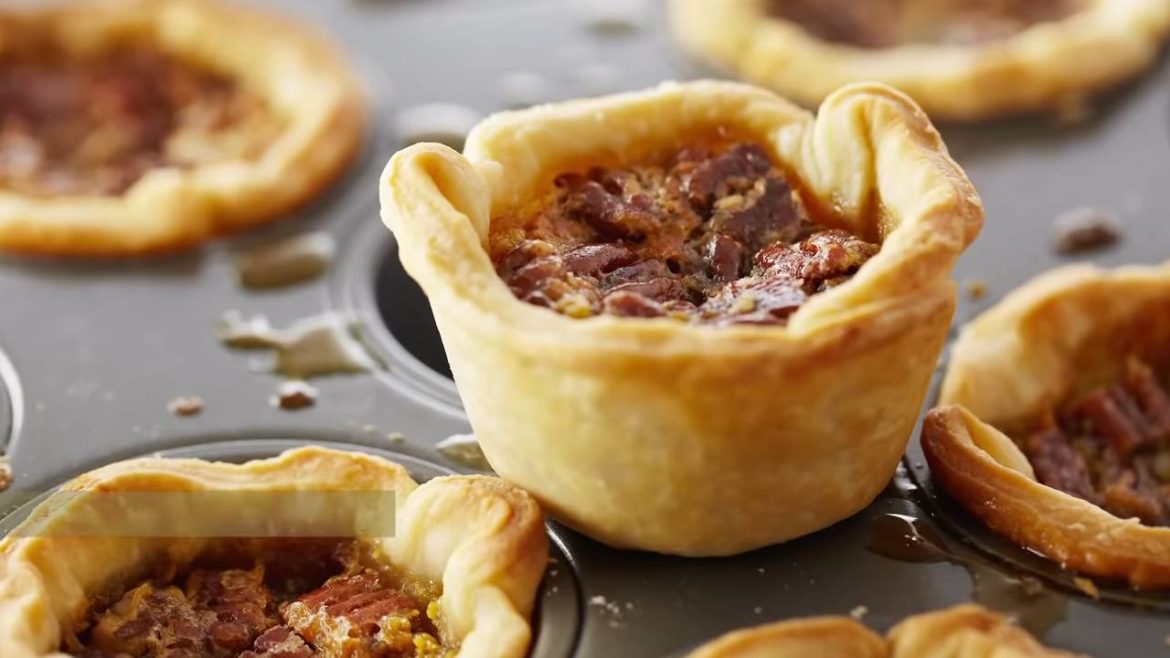 Ingredients
1 recipe 2-crust pie dough, shaped into 2 logs and chilled
½ cup unsalted butter
1 cup packed dark brown or demerara sugar
2 large eggs
½ cup maple syrup
1 Tbsp lemon juice
1 tsp vanilla extract
¼ tsp salt
½ cup lightly toasted pecan pieces
Instructions
Preheat the oven to 400 °F and lightly grease a 12-cup muffin tin. Pull the chilled dough from the fridge 20 minutes before rolling.
Cut each of the logs of chilled pie dough into 6 pieces. Roll each piece out on a lightly floured work surface to just under a ¼-inch thick and use a 4 ½ inch round cookie cutter to cut each into a circle. Line each muffin cup with the pastry so that it comes about ½-inch higher than the muffin tin, and chill the lined tin while preparing the filling.
Melt the butter and brown sugar in a saucepot over medium heat, stirring until the mixture is bubbling. Remove the pot from the heat.
In a separate bowl, whisk the eggs with the maple syrup, lemon juice, vanilla and salt and slowly pour in the hot sugar mixture while whisking constantly until incorporated. Sprinkle a few pecan pieces into the bottom of each tart shells and ladle or pour the filling into each shell.
Bake the tarts for 10 minutes at 400 °F, then reduce the oven temperature to 375 °F and bake for an additional 10-15 minutes, until the filling is bubbling and the crust edges have browned. Cool the tarts in the tin and after about 5 minutes, carefully twist them around in the pan to prevent sticking and keep them in the pan until completely cooled. The butter tarts should be stored refrigerated but are best served at room temperature. The tarts can be stored chilled for up to 3 days.
Did You Make This Recipe?
---