In this post, I will share with you this simple and delicious chicken stir fry with noodles recipe.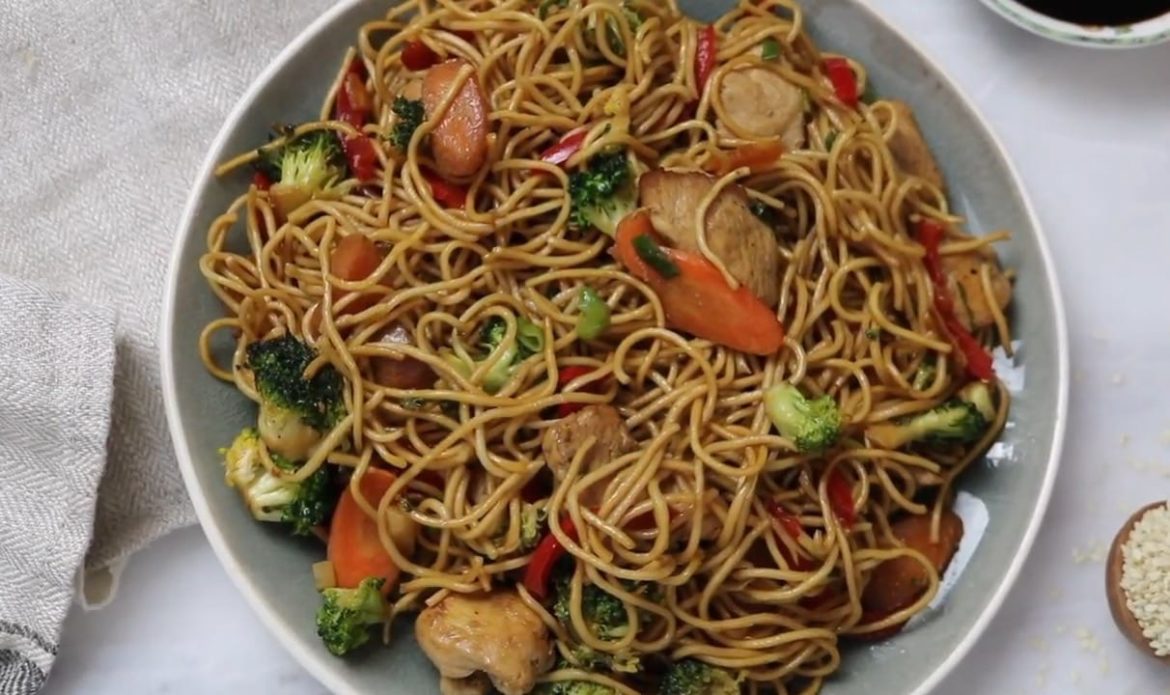 Ingredients
Broccoli
Spring onions
Bell pepper
Carrots
Chicken Breast
Vegetable oil (Peanut oil)
Sesame oil
Soy sauce
Sweet soy sauce
Garlic cloves
fish sauce
Noodles
Chicken Seasoning
Salt
Pepper
Galangal
Lemon grass powder
Sesame oil
Instructions
Cut the chicken breast into small cubes and season it cover it with cling film and put it in the fridge.
Cook the noodles according to the instructions. When you are done cooking the noodles add about 2-3 tablespoons of sesame oil to the noodles and mix it. This will prevent the noodles from sticking to each other.
While the noodles are cooling cut the vegetables.
Heat the pan over medium to high fire add vegetable oil and cook the chicken. To the chicken add grated garlic.
First add the broccoli and wok it for about 2 to 3 minutes. Then add the carrots and cook it for about a minute. Finally add the chopped bell pepper.
Add the soy sauce, sweet soy sauce and fish sauce.
Add the chopped spring onion.
Add the noodles and mix it with the vegetables
Did You Make This Recipe?