Salad is on the menu in Book recipe, and we are going to teach you how to make this delicious recipe from scratch!
Follow along with the ???? recipes below????????????????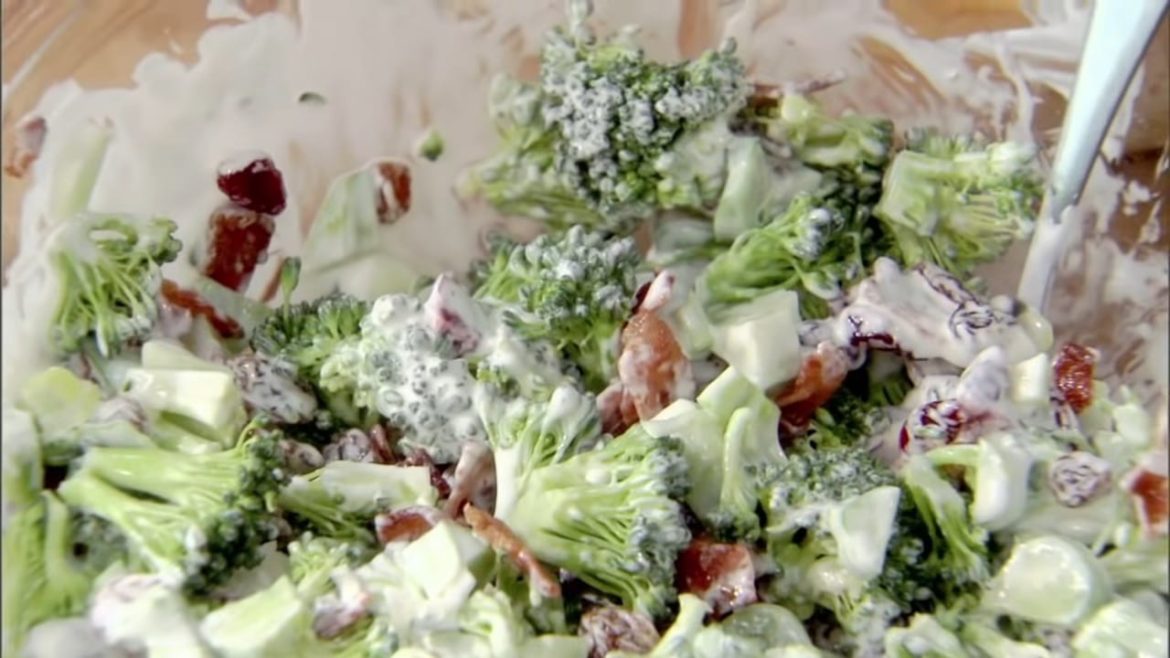 Ingredients
¼ cup raisins
¼ cup dried cranberries
3 cup broccoli florets, cut into very small pieces
4 strips cooked bacon, chopped
1 green onion, chopped
⅓ cup mayonnaise
3 Tbsp sour cream
1 Tbsp lemon juice
1 cup grated medium Cheddar cheese
salt and pepper
Instructions
Soak raisins and dried cranberries in hot tap water for a minute or two, to soften. Drain and reserve.
Toss broccoli, bacon and green onion together. In a separate bowl, stir mayonnaise, sour cream and lemon juice and stir into broccoli mixture. Add cheddar cheese, raisins and dried cranberries and season to taste.
Chill until ready to serve.
Did You Make This Recipe?
---
Enjoy