Spotted Dick is on the menu in Book recipe, and we are going to teach you how to make this delicious recipe from scratch!
Follow along with the ???? recipes below????????????????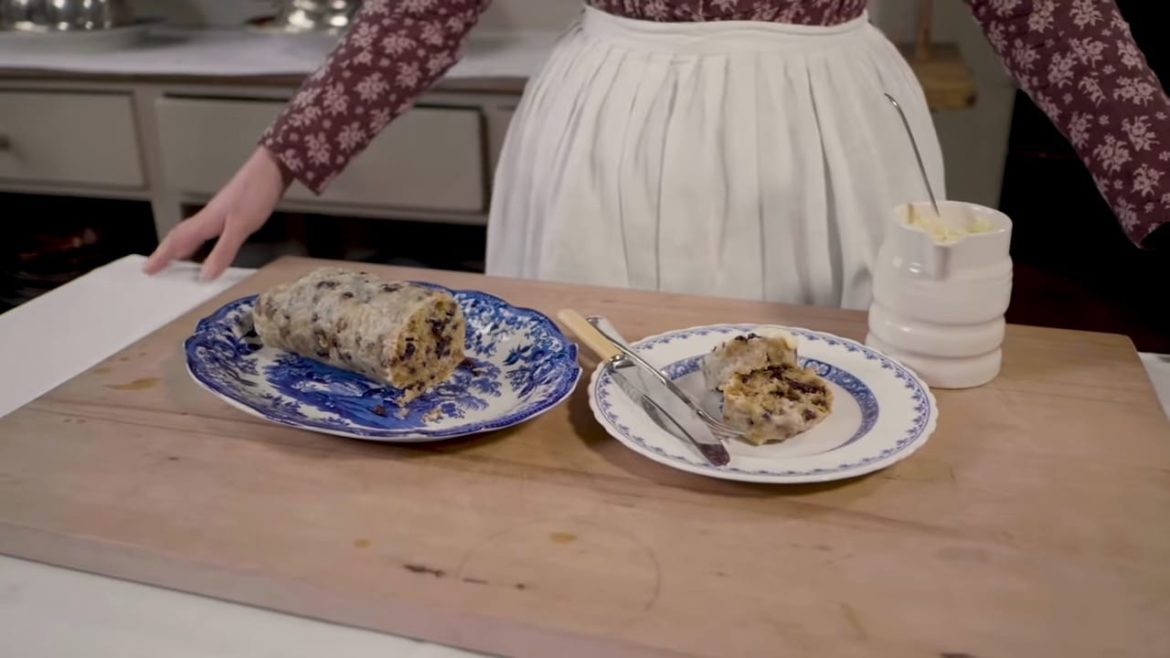 Ingredients
For the pastry:
225g (1¾ cups) flour plus extra for dusting
170g (1 ⅓ cups) suet
170g (1 cup) currants
3 tbsp sugar
Pinch of ground cinnamon
1 egg
225ml (1 cup) milk
Butter for the mold
Salt
Custard to serve
Instructions
Mix the dry ingredients together and add a pinch of salt. Whisk an egg with half of the milk and pour this into the dry mix. Add enough milk to then make a soft dough.
Turn the dough onto a floured surface and knead briefly.
Shape the dough into a sausage and wrap in baking parchment and then foil. Or use a wetted pudding cloth.
Boil or steam for two hours. Carefully remove the cloth and serve with custard.
Did You Make This Recipe?
Spotted Dick, also known as Plum Bolster, is one of the simplest recipes out there. The name means 'spotted dough' and many people remember enjoying this pudding at school.
---
---
Enjoy
Special thanks to Louise and the gardening team for preparing the flowers in this video from the gardens at Audley End House.