Chocolate Mousse Cake is on the menu in Book recipe, and we are going to teach you how to make this delicious recipe from scratch!
Follow along with the ???? recipes below????????????????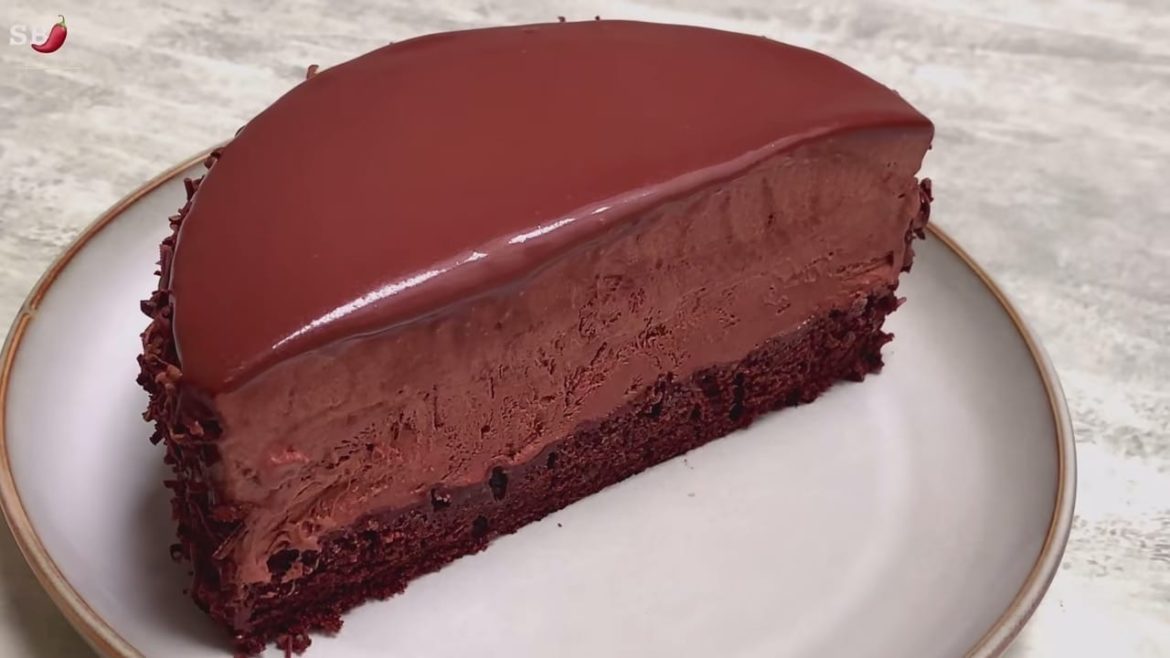 Ingredients
For cake:
flour (maida) 3/4 cup
cocoa powder 2 tbsp
baking powder 1/2 tsp
baking soda 1/4 tsp
sugar 1/4 cup
vanilla extract 1/2 tsp
cooking oil 1/4 cup
water 1/2 cup
For the cream part :
whipping cream 1 cup
powdered sugar 1/4 cup
cocoa powder 2 tbsp
For Chocolate Ganache :
whipping cream 1/2 cup
dark chocolate 1/2 cup
For decoration :
Instructions
The preparation steps are described in the video
Notes
Cake Ring 4.5 inch
for the oven: preheated oven 180c & bake for 8 to 10 minutes

Did You Make This Recipe?
This is the Most Incredible & uniquely smooth texture Chocolate Mousse cake, it is No-bake without Gelatine & Eggless. This is the perfect Chocolate Mousse Cake recipe. Soft and moist chocolate cake layer topped with super creamy chocolate mousse. Its chocolate produced a uniquely smooth texture & so deliciously satisfying, you will enjoy every bite of it.
---