Pastry Cream is on the menu in Book recipe, and we are going to teach you how to make this delicious recipe from scratch!
Pastry cream(custard cream) is a type of thick cream that is used so widely in pastry – eclair, choux, Paris Brest, tarts, etc. I love the vanilla version so I'm sharing my vanilla version here.
Follow along with the ???? recipes below????????????????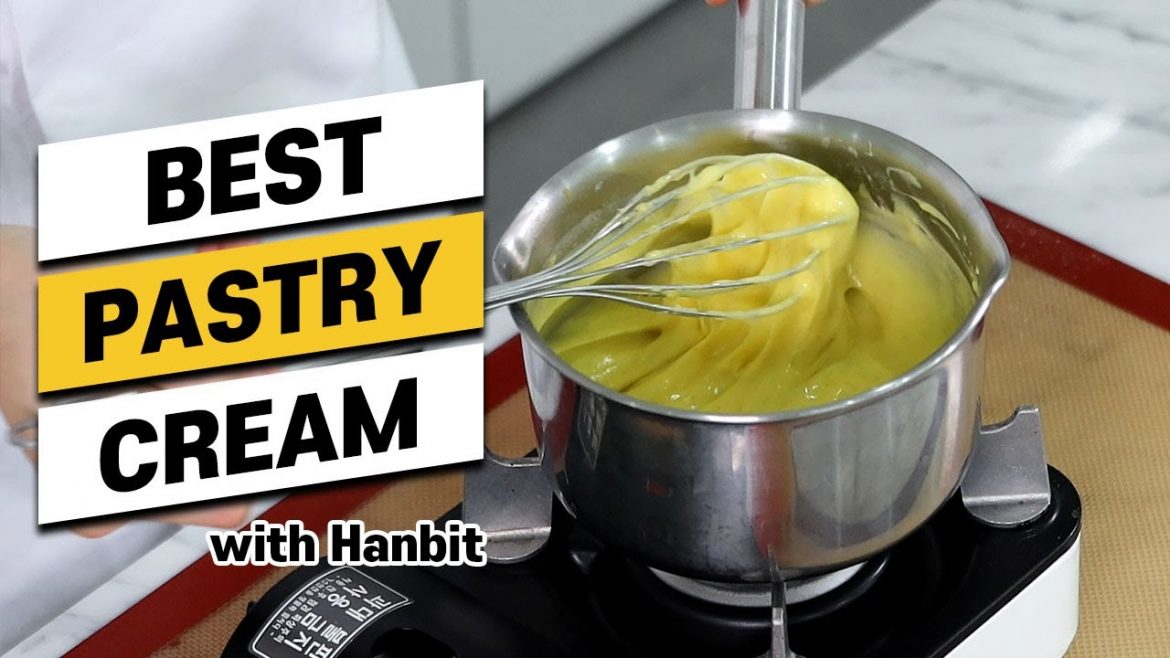 Ingredients
Milk 265g
Sugar 65g
Egg Yolk 65g
Corn Starch 20g
Vanilla bean 0.5 pod
Butter 20g
Instructions
Add milk and vanilla beans into a saucepan and heat it up and let the vanilla infuse - this is essentially "vanilla milk".
Meanwhile in a bowl, whisk together the egg yolk, sugar, and cornstarch until smooth.
When the vanilla milk cools down to around 60° C pour it gently into the bowl with egg yolk, sugar, and cornstarch while mixing.
Return the mixture into the saucepan (sieve) and bring to a boil while stirring constantly (yes, stir constantly!)
When the mixture just starts to thicken, stir for another minute until the mixture loosens up and starts shining.
Add the butter and blend it using a blender and the mixture will become super smooth!
Pour it into a container or a metal tray and place cling film directly on the surface to prevent skin forming.
Immediately refrigerate and chill before using. (when chilled the pastry cream will feel like jelly so whisk it before using it)
Notes
Useful Tip:
You need to keep stirring the mixture when it's thick for another minute or so such that it loosens up and starts shining.

Did You Make This Recipe?
---