Vol au vents are on the menu in Book recipe, and we are going to teach you how to make this delicious recipe from scratch!
Follow along with the ???? recipes below????????????????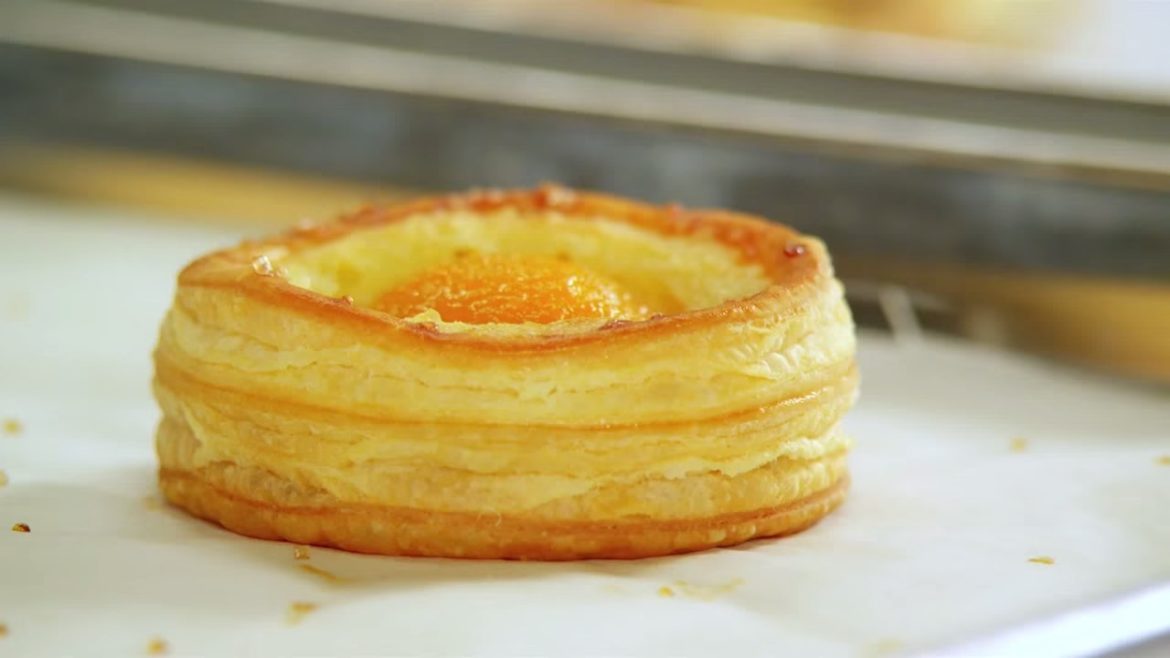 Ingredients
4 tbsp ground almonds
2 tbsp sugar
1 large egg
1/4 tsp almond extract
250g puff pastry dough
2 large fresh apricots
Demerara sugar for sprinkling
Instructions
Preheat the oven to 190°C and line a baking tray with parchment paper.
Stir the ground almonds and sugar together. In a small dish, whisk the egg to blend it, then measuring out 2 tbsp into the almond mixture and stir to combine. Stir in the almond extract. Add 1 tbsp of water to the remainder of the whisked egg and use this as an eggwash to brush the tarts.
On a lightly floured surface, roll out the puff pastry dough into a 12-inch square, about ¼ inch thick. Using a 3 ½-inch round cookie cutter, cut 8 circles from the dough and place 4 of them on the baking tray and brush with the eggwash. Use a 2 ½-inch cutter to cut a hole in the remaining 4 circles and place them on the circles on the tray. Dock the centre of the pastry with a fork.
Divide the almond paste between the 4 tarts, spooning it into the centre of each. Split the apricots in half and remove the pits (no need to peel) and place a half, flat side down into each tart. Brush the tops of the apricots and pastry with the eggwash and sprinkle with demerara sugar. Bake the tarts for 25 to 30 minutes, until the pastry is a rich golden brown. Cool the tarts to room temperature before serving.
The tarts can be baked up to a day in advance and chilled, but should be served at room temperature.
Did You Make This Recipe?
---
Enjoy