Homemade Dumplings are on the menu in Book recipe, and we are going to teach you how to make this delicious recipe from scratch!
One of my go to comfort foods, and my favorite recipe of all time. Dumplings! That you can also make into potstickers. The perfect balance of flavor in each bite, and so incredibly juicy. I've made these so many times throughout the years because of how often I crave them, and now hopefully you can too!
Here's how to make these dumplings from scratch! This should make around 40 – 50 pieces.
Follow along with the ???? recipes below????????????????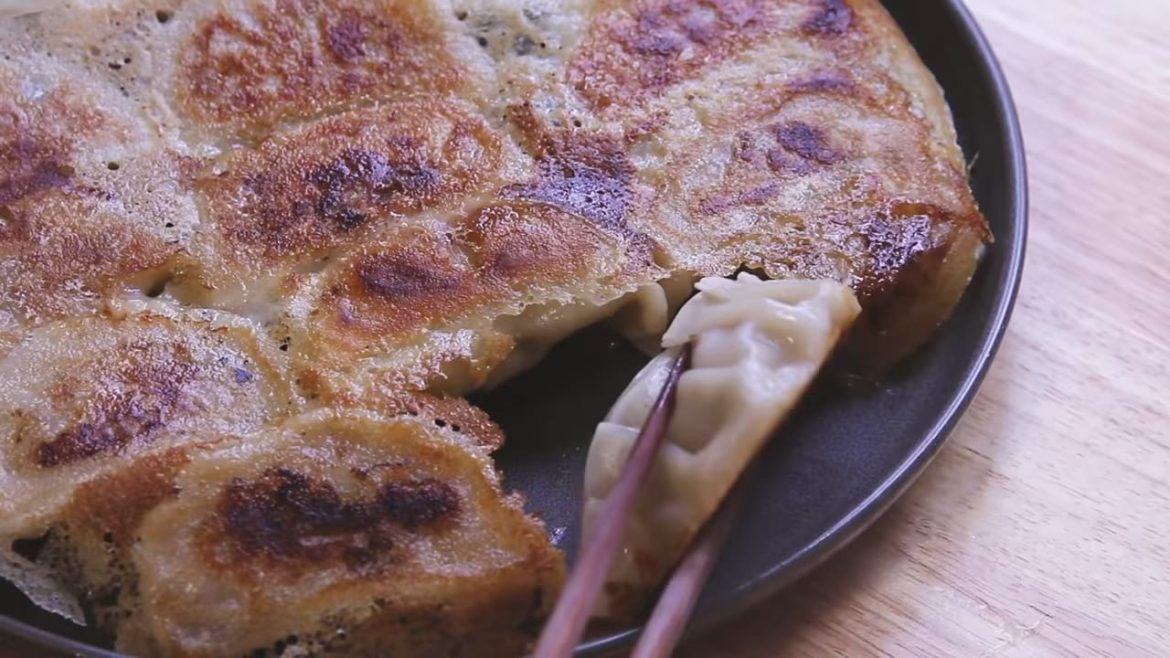 Ingredients
Filling:
500g ground pork
3 tbsp water
1 tsp salt
3 slices ginger
1 tbsp rice wine
4 tbsp soy sauce
1 tbsp sugar
1 tbsp sesame oil
1 tsp white pepper
3 stalks of scallions
1 bunch chopped cilantro
500g cabbage
Dumpling wrapper:
300g all-purpose flour
150ml (2/3 cup) cold water
1/2 tsp salt
Instructions
Filling:
Add salt to ground pork. Add water one tablespoon at a time, stirring in a clockwise direction until completely absorbed into the meat, with a stickier texture.
Add ginger, rice wine, soy sauce, sugar, sesame oil, and white pepper to pork. Stir to combine. Add in chopped scallions and cilantro, and let rest for at least 10 - 15 minutes.
Add in finely chopped cabbage and stir to combine.
Dumpling wrapper:
Combine flour and salt in a bowl, and stir in cold water.
Knead until smooth, around 6 - 8 minutes.
Cover with a damp towel and let rest for an hour.
Pan-fry instructions:
Add 1 tbsp oil to a shallow pan on medium heat and place in dumplings evenly.
Once the bottom of the dumplings are a golden brown color, add in 3 tbsp water and cover with a lid to let steam until the water has evaporated.
Add in flour water (1:10​ ratio) and cover with lid again until bottom forms a nice golden brown crisp.
Did You Make This Recipe?
---
Bon Appétit
I seriously can't wait for you all to try this – sauce included! Tag me in your pictures if you do, and remember to like and subscribe if you enjoy watching these videos! ❤️