No-Bake KEY LIME PIE…a refreshingly delicious dessert!! Make the day before serving to intensify CITRUS flavor!! You'll be glad you did!!
Follow along with the ???? recipes below????????????????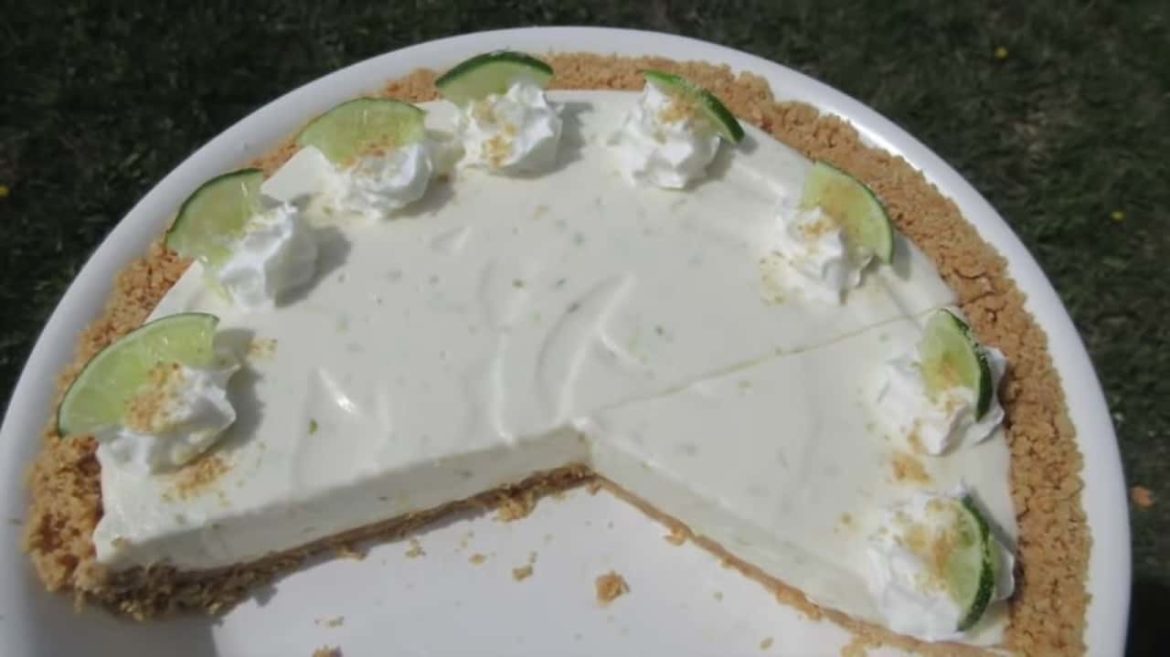 Ingredients
1 9-inch Graham Cracker Crust
2 cups Graham Cracker crumbs
1/3 cup sugar
1/2 cup butter, melted
1 (14-ounce) can be sweetened condensed milk
1 (8-ounce) box cream cheese
1/3 cup whipping cream
1 teaspoon key lime/lime zest
1/2 cup freshly squeezed key lime/lime juice
1 teaspoon pure vanilla extract
Instructions
In a mixing bowl; add graham cracker crumbs, sugar, and butter. Stir until the mixture looks like wet sand. Pour into the pie dish. Press graham cracker mixture evenly on the bottom and side of the pie pan. Cover. Chill in the refrigerator while making pie filling.
In a large mixing bowl; add the cream cheese, sweetened condenses milk, and whipping cream. Beat with a hand mixer until smooth, about 3 minutes.
Add key lime/lime juice, zest, and vanilla. Beat until well blended.
Pour pie filling into chilled crust. Cover. Chill in the refrigerator for 5 hours, or overnight.
Garnish with whipped cream, slices of key limes/limes with a sprinkle of leftover graham cracker crumbs, if desired.
Notes
Store your KEY LIME PIE (covered) in the refrigerator for up to 4 days. KEEP CHILLED BEFORE SERVING!!

Did You Make This Recipe?
---