Crispy KFC Chicken is on the menu in Book recipe, and we are going to teach you how to make this delicious recipe from scratch!
We made a perfect and delicious KFC menu for you, it is totally homemade with special Refika tricks. This time, we challenged KFC and we believe that the recipe is more delicious, faster and also cheaper. Nowadays it becomes more important, we all miss something and if you are the one who miss to eat KFC chicken, here is the video for you ????????????
Follow along with the ???? recipes below????????????????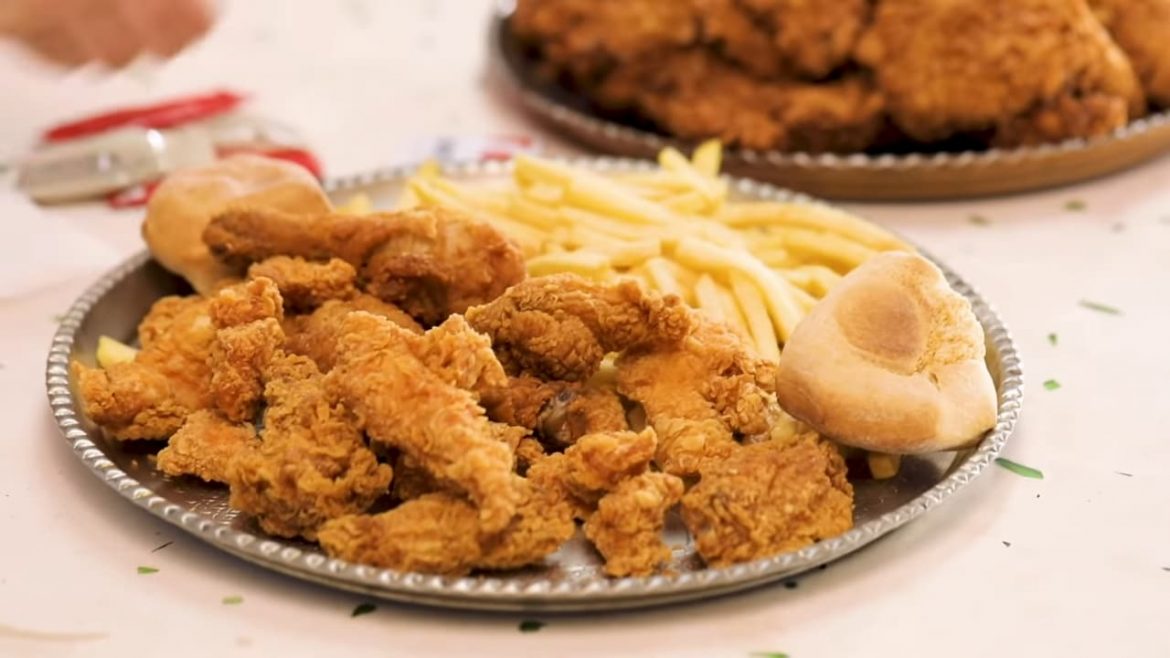 Ingredients
1 piece chicken breast fillet (≈250 gr /≈0,5 oz)
1 piece boneless chicken thigh (≈150 gr /0,33 oz)
4 piece chicken wings
4 tablespoons flour
1 heaping tablespoon garlic powder
1 heaping tablespoon hot paprika
1 heaping tablespoon coarse black pepper
1 heaping tablespoon salt
3 eggs
3 tablespoons heavy cream
6-7 handfuls of plain corn flakes (≈250 gr /≈7 oz)
4 medium potatoes
For frying
Sunflower oil (≈ 1 l./ 0,2 us gal)
For biscuits,
1/3 cup whole milk (80 ml/ 2,7us fl oz)
1+1/3 cup all-purpose flour (≈160 gr/ 5,6 oz)
4 heaping tablespoons butter (≈90 gr/ 3,2 oz)
2 teaspoons baking soda (10 gr/ 0,35 oz)
½ tablespoon salt
Mayonnaise with pickle
3 tablespoons mayonnaise
3-4 tablespoons of pickle juice
2 pickled gherkins (cornichons)
A pinch of coarse black pepper
Instructions
The preparation steps are described in the video

Did You Make This Recipe?
---
Enjoy
Let us know what you think of today's Crispy KFC Chicken tips, tricks, and hacks!