Kisir is on the menu in Book recipe, and we are going to teach you how to make this delicious recipe from scratch!
Kisir, the vegan dish of your dreams. Seasoned with pomegranate molasses and pepper paste, it's a Turkish Tangy bulgur and herb salad that can convert any salad hater into a lover. It's perfect for hot summer days and is super quick to prepare.
Follow along with the ???? recipes below????????????????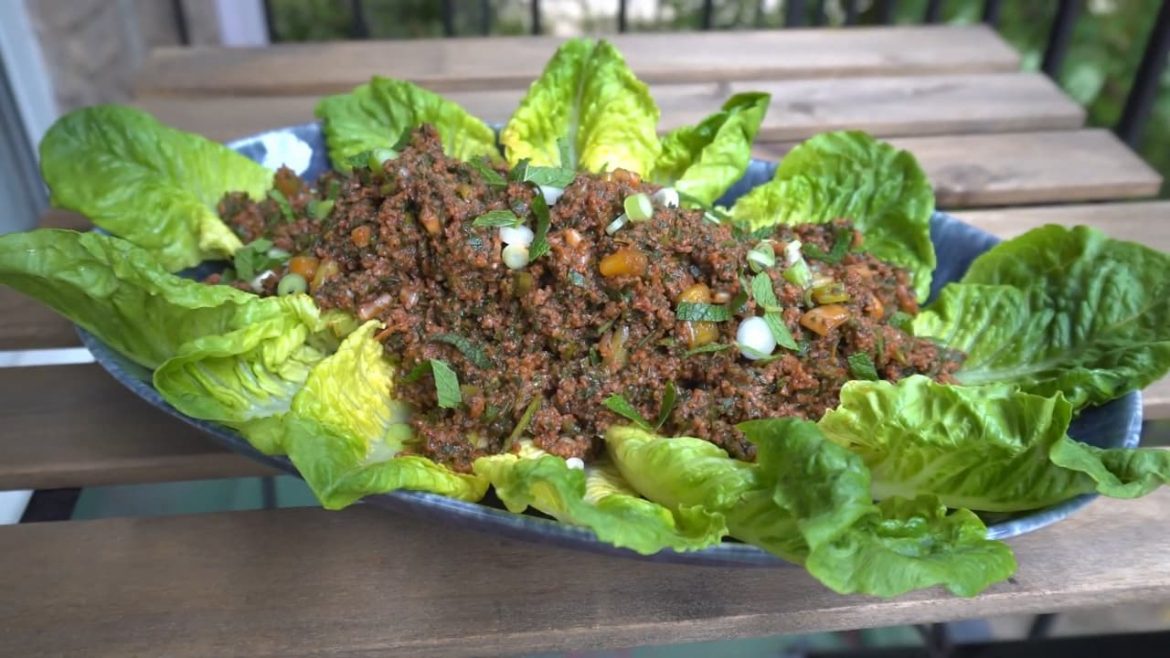 Ingredients
250g (1.25 cup) Bulgur
200g (7oz) Parsley
8-10 Sprigs of mint
8-10 Spring onions
120ml (1/2 cup) Olive Oil
80 - 120ml (1/3 - 1/2 cup) pomegranate molasses
1.5 Tbsp Tomato Paste
1.5 Tbsp Hot Red Pepper Paste (Acı Biber Salçası)
1 Tsp Aleppo Chilli flakes (Pul Biber)
1 Tsp Cumin
1 Tsp Salt
1/2 Tsp Black Pepper
Instructions
Add bulgur to a large bowl
Mix 2 cups (470ml) of water, 1 room temperature, and 1 boiling, then pour onto the bulgur and let sit for 15 minutes
Finely mince your parsley into small pieces
Remove your mint from the stalks and mince into pieces a little larger than the parsley
Slice your spring onions into circles, slice the green part twice as thick as the white part
Once bulgur has cooked, place in a tray, then add tomato paste, pepper paste, salt, pepper, cumin, Aleppo chili and the olive oil
Using your hands knead the bulgur and other ingredients together for 5 minutes until well combined and a single uniform color
Add chopped vegetables to the bulgur and knead once more until evenly combined
Add 80ml (1/3 cup) pomegranate molasses to the bulgur and mix to combine
Taste bulgur for seasoning and tartness and add more pomegranate molasses or lemon if required
To plate, line a serving platter with lettuce leaves
Crumble the bulgur on top of the lettuce allowing it to form natural clumps
Garnish with some more chopped spring onion and some mint ribbons
Serve and Enjoy
Did You Make This Recipe?
---
Enjoy
Let us know what you think of today's Kisir tips, tricks, and hacks!