Apple Crisp is on the menu in Chef Anna Olson's amazing kitchen, and she is going to teach you how to make this delicious recipe from scratch! Follow along with the recipes below!
This apple crisp has browned butter in the crisp topping, giving it a beautiful nutty aroma that complements the apples perfectly.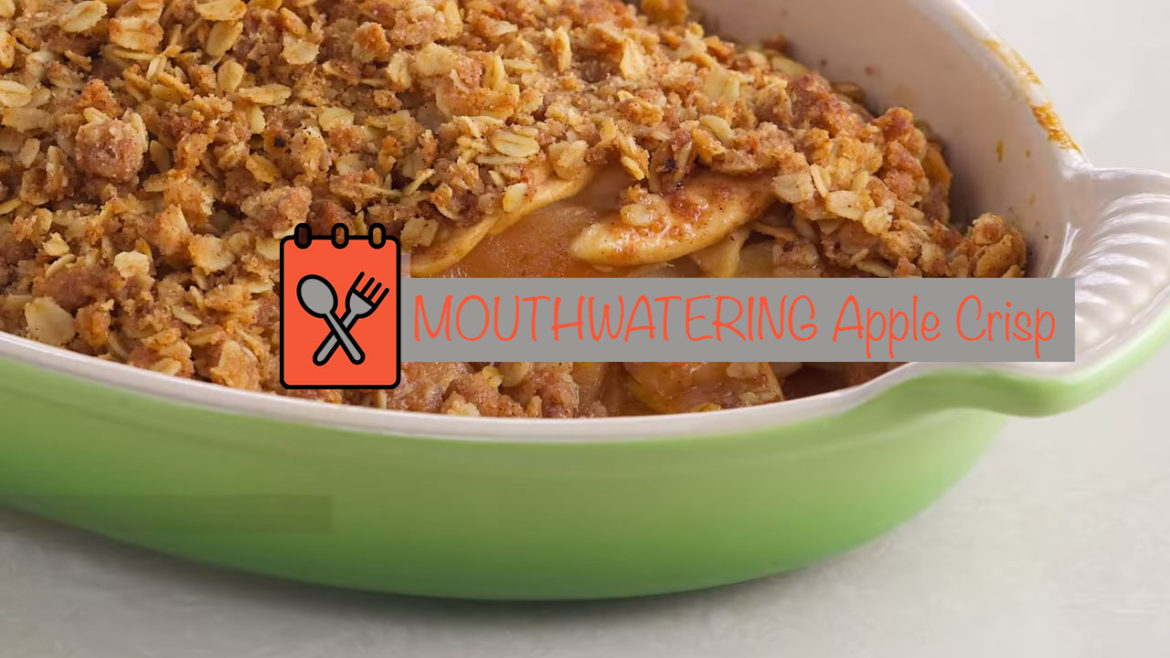 Ingredients
6 cups (900 g) apples (such as Gala, MacIntosh or other sweet, eating an apple), peeled and sliced
¼ cup (60 mL) maple syrup
1 tsp (5 mL) vanilla extract
½ cup (115 g) unsalted butter
1 ¼ cups (115 g) regular rolled oats
1/3 cup (50 g) whole wheat flour
½ cup (100 g) packed light brown sugar
1 tsp (5 mL) ground cinnamon
pinch salt
Instructions
Preheat the oven to 350 F (180 C).
Place the sliced apples in a 6-cup (1.5L) by volume baking dish (any shape). Stir in the maple syrup and vanilla to coat the apples.
Melt the butter in a small saucepot over medium-high heat until it browns and takes on a nutty aroma (once the foam subsides, it should be done). Set aside.
Stir the oats, flour, brown sugar, cinnamon, and salt in a mixing bowl. Add the browned butter and stir until blended. Spread this evenly over the apples and bake for about 45 minutes, until the apples yield easily when a paring knife is inserted in the center of the crisp (the crisp should be bubbling at the edges.) Allow the crisp to cool for 15 minutes before serving.
Did You Make This Recipe?
Recipe video
---
Enjoy