Granadilla Margarita Slushie is on the menu in Book recipe, and we are going to teach you how to make this delicious recipe from scratch!
Follow along with the ???? recipes below????????????????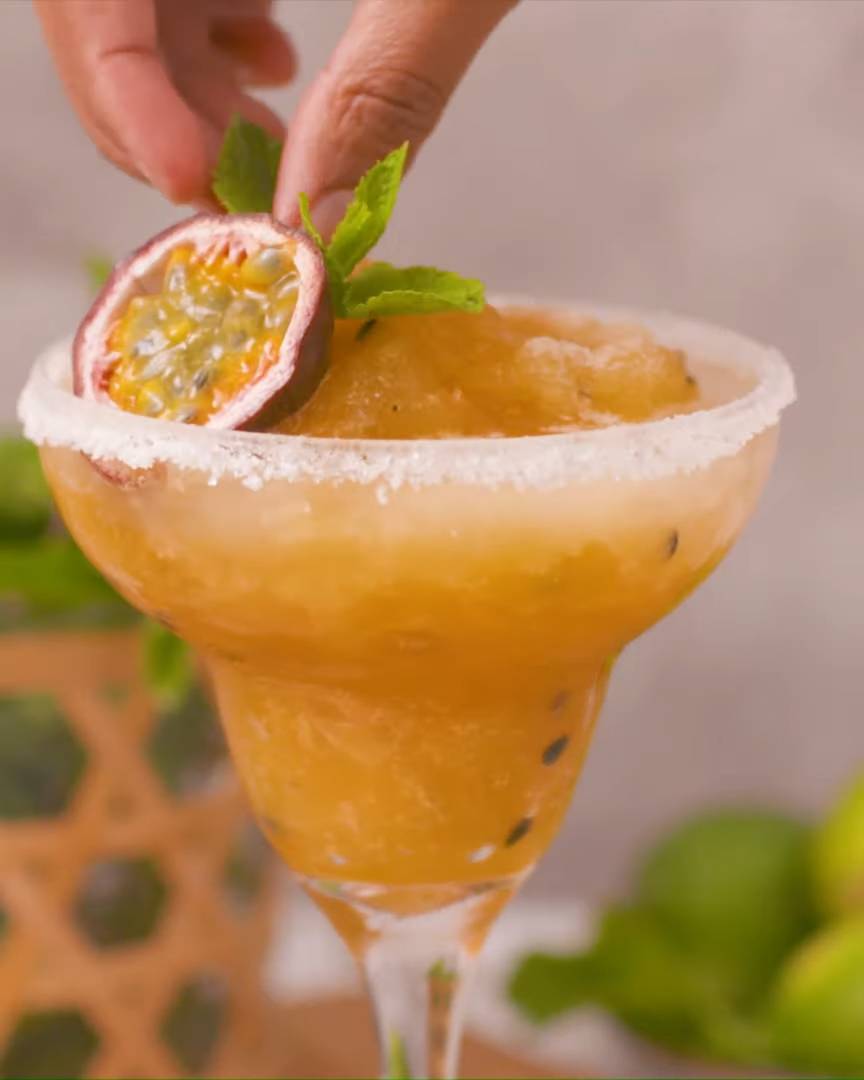 Ingredients
2 tubs (115g each) granadilla pulp
¼ cup freshly squeezed lime juice
1 tbsp Goldcrest Honey Eezi Squeeze
1 ml salt
4 tbsp Patron Reposado Tequila
Serving suggestion:
1 lime, quartered
Salt
Fresh granadillas
Mint
Instructions
Combine the granadilla pulp, lime juice, ½ cup of water, Goldcrest Honey Eezi Squeeze and salt in a jug and whisk to blend.
Pour the mixture in an Addis Ice Cube Tray filling all the holes and freezing until solid, 5 hours or overnight for best result. *Chef's Tip: This mixture can keep in the freezer for up to a month.
In the meantime, prepare 2 Consol Tijuana Margarita glasses. Brush the quartered lime over the rim of the glasses and immediately dip the rims in salt.
When the ice cubes are frozen solid, remove from the ice tray and place into a large Ziploc Pouch Freezer bag and seal the bag. Use a rolling pin to lightly bash the ice cubes until finely crushed.
Divide the flavoured slushy mixture in between the prepared glasses. Pour 2 tablespoons of Patron Reposado Tequila over each and stir slightly to combine. *Chef's Tip: It's best if the tequila is ice cold so that the slushie doesn't melt too quickly.
Garnish each Margarita with a halved granadilla and a mint sprig. Serve immediately as a refreshing summers' drink and ENJOY!
Did You Make This Recipe?
Recipe video
---
Bon Appétit