No butter victoria sponge cake is on the menu in Book recipe, and we are going to teach you how to make this delicious recipe from scratch!
Follow along with the ???? recipes below????????????????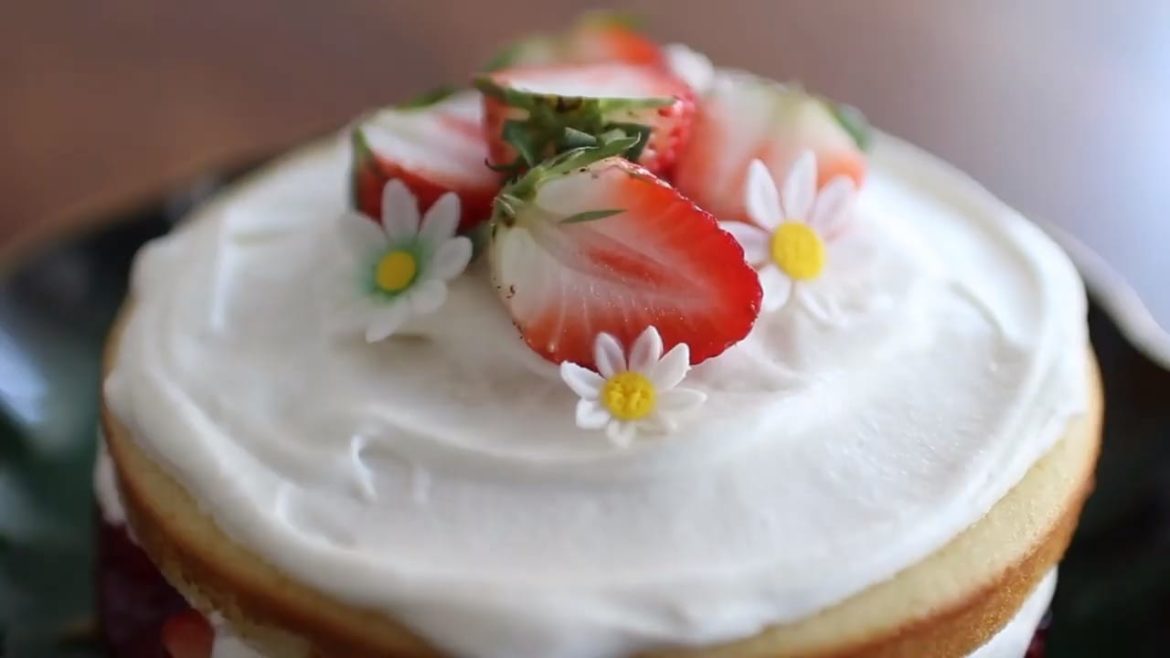 Ingredients
2 Eggs
Sugar 100g
Vegetable Oil 50g
Milk 100g
Baking powder 1tsp
AP flour 100g
Whipping cream 100g
Sugar 10g
Instructions
Bake at 350F for about 18 to 20 min
I used 2x 6inch cake pan
If you bake it in one pan, baking time will be different
Notes
Any jam (I used raspberry jam)
Sliced strawberry

Did You Make This Recipe?
Victoria sponge cake would be a pound cake recipe but I am not a big fan of a vanilla pound cake.
Because it's too heavy for me and the texture is also a bit dry.
So I made my own Victoria sponge cake.
I used oil instead of butter so it's moister.
Since I didn't use butter, I added to milk for the flavor.
I hope you enjoy the recipe!
---
Enjoy