I'm going to show you a foolproof pancake batter and some little variations on it, then I'm gonna walk you through some options on how to actually cook it because you do have many options
I hope to show you what can go wrong as much as I'll show you what I would consider being right do not be expecting any fancy twists this is a basic effective recipe for a basic effective food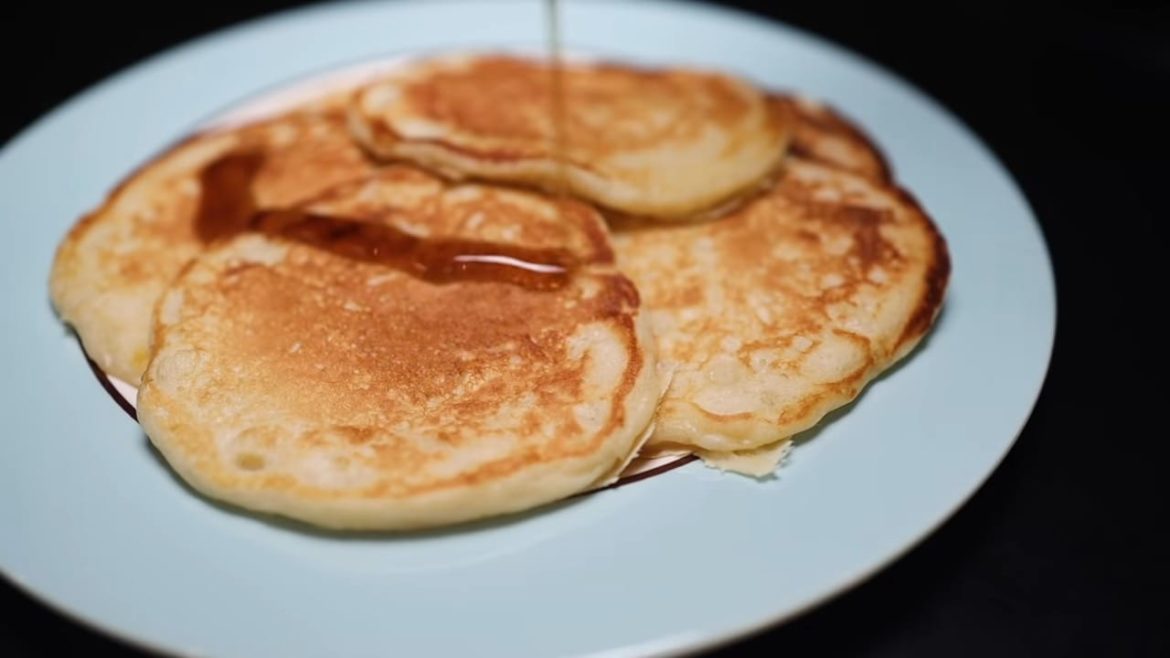 Ingredients
2 tbsp (14g) butter
2 tbsp (25g) sugar
1 egg (just use the yolk if you're making a half-batch)
2 tsp (5 ml) vanilla
1 3/4 cups (400 ml) milk or buttermilk
1 tsp (6g) salt
1 heaped tbsp (16g) baking powder (or 1 tsp [6g] baking soda if using buttermilk)
1.5-2.5 cups (200-300g) all-purpose flour
Additional butter for the pan
Instructions
Melt the butter without getting it too hot, mix in the sugar, then beat the egg in thoroughly. Mix in the vanilla, milk/buttermilk, salt, and baking powder/soda. Start mixing in a conservative amount of flour, then keep mixing until you get the thickness you want. The thicker the batter, the thicker the pancake. Be sure to not over-mix — the batter should be full of small lumps. Let the batter rest a few minutes while you heat up your pan.
Heat your cooking surface of choice (I use nonstick) to a low-moderate heat and smear it with butter. When the butter is just starting to brown, pour on the pancakes. When there are lots of bubbles on the surface, flip the pancakes and cooking until they look cooked, then cook them another minute before removing to a cooling rack.
Did You Make This Recipe?
Video of the preparation method:
---
Enjoy