Rosette Cookie is on the menu in Book recipe, and we are going to teach you how to make this delicious recipe from scratch!
Follow along with the ???? recipes below????????????????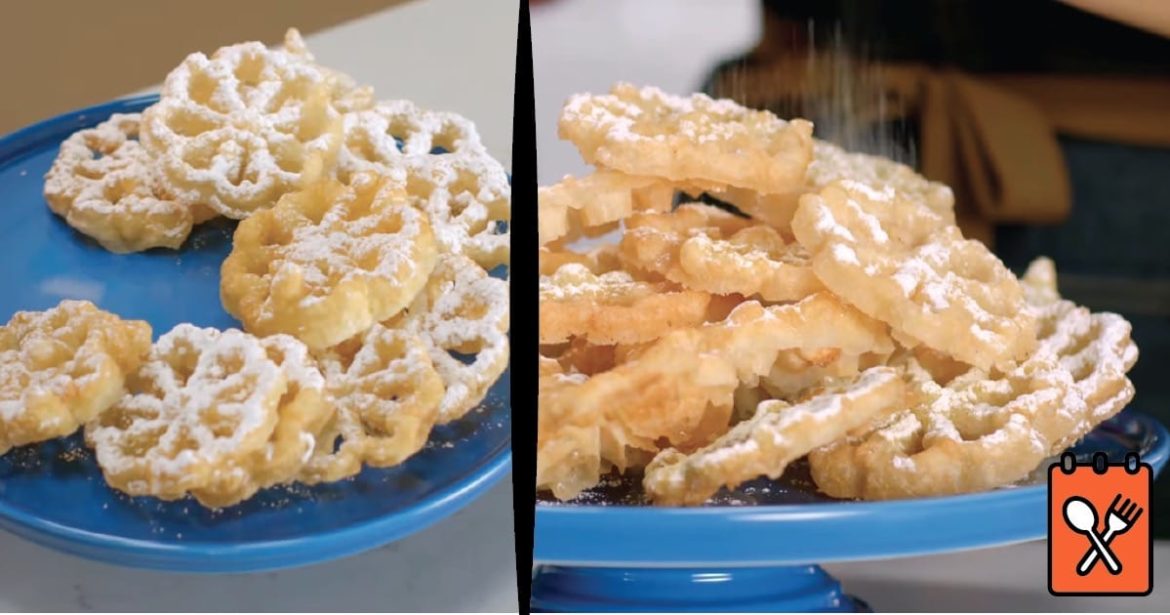 Ingredients
2 large eggs
125 mL (1/2 cup) 2% milk
125 mL (1/2 cup) sparkling water
12 g (1Tbsp) granulated sugar
5 mL (1 mL) vanilla extract
150 g (1 cup) all-purpose flour
pinch ground nutmeg
pinch salt
1.5 L (6 cups) vegetable oil, for frying
icing sugar, for dusting
Instructions
Whisk the eggs, milk, sparkling water, sugar, and vanilla in a mixing bowl. Whisk in the flour, nutmeg, and salt.
Heat the oil to 350 °F (180 °C). Have ready a baking tray lined with a paper towel a bamboo skewer and a slotted spoon or spider (strainer with a long handle.).
Heat rosette iron in the oil for a few seconds and then dip it into the batter, taking care not to have the batter come up over the top of the iron. Submerge the iron into the oil and let cook for about 30 seconds, then, use the tip of the skewer to loosen the rosette off of the iron. Let the rosette cook for another 30 seconds, until golden brown, and remove with the slotted spoon onto the baking tray to drain and cool. Repeat, being sure to keep the iron hot before dipping into the batter. Once you get started, you'll develop a rhythm and be able to have a few rosettes cooking at once.
Once cooled, generously dust the rosettes with icing sugar.
Notes
The rosettes are best enjoyed the day they are made.

Did You Make This Recipe?
Chef Anna Olson's Rosette Cookie recipe is inspired by her visit to Bangkok, and now she wants to share that recipe with you!
---
Enjoy