PASTILLAGE (Secret decoration technique) is on the menu in Book recipe, and we are going to teach you how to make this delicious recipe from scratch!
Follow along with the ???? recipes below????????????????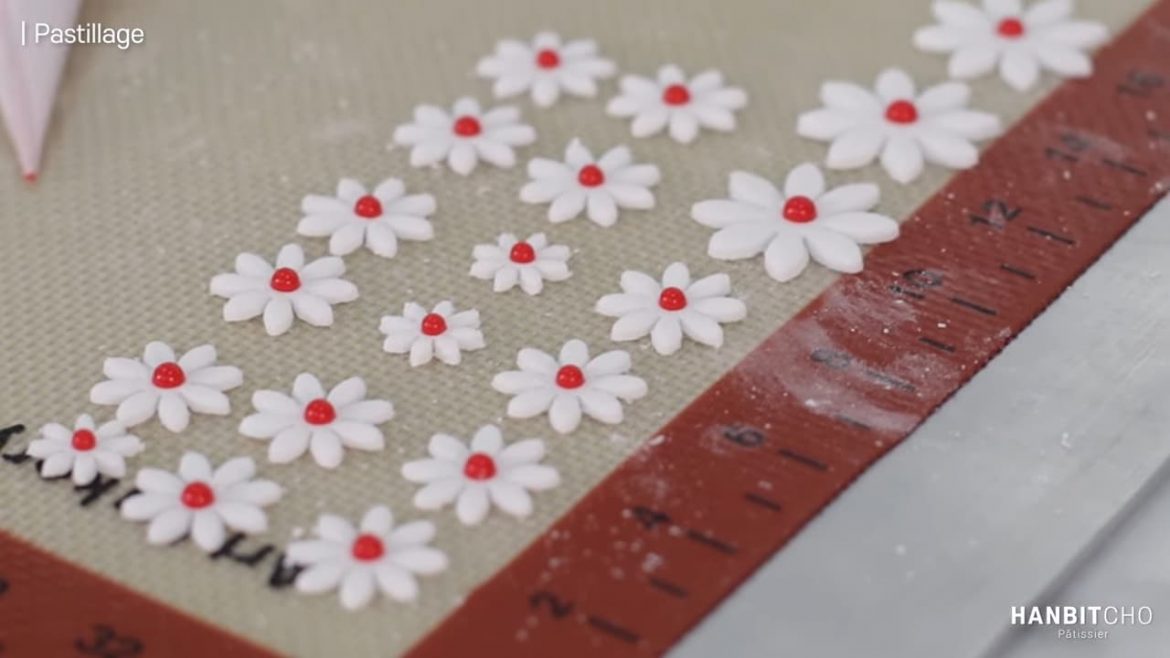 Ingredients
Sugar Powder(Icing Sugar) 100g
Leaf Gelatin (gold strength) 2g
Lemon Juice 2.5g
Instructions
Bloom the gelatin in cold water.
Melt the bloomed gelatin and lemon juice.
Mix it with sugar powder.
Use your hand to make it into a single dough until it comes to a consistency of a play-doh.
Roll it out thin to around 1.5~2mm. (Use dusting flour to avoid dough sticking to the mat)
Use a plunge cutter to cut out.
Pipe the stamens (mix 3g of egg white, 15g of sugar powder, food coloring)
Leave to dry completely.
Notes
Dusting flour (cornstarch:sugar powder = 1:1)
How to store:
Keep it in an air-tight container at room temp for 2~3mth. Storing in the fridge may cause it to become soggy.
Useful Tip:
The dough dries out fast, so either keep the dough in a bowl covered with a damp cloth or spray water on the dry dough and roll it out again.

Did You Make This Recipe?
---